April 11, 2022 by Klaus Crow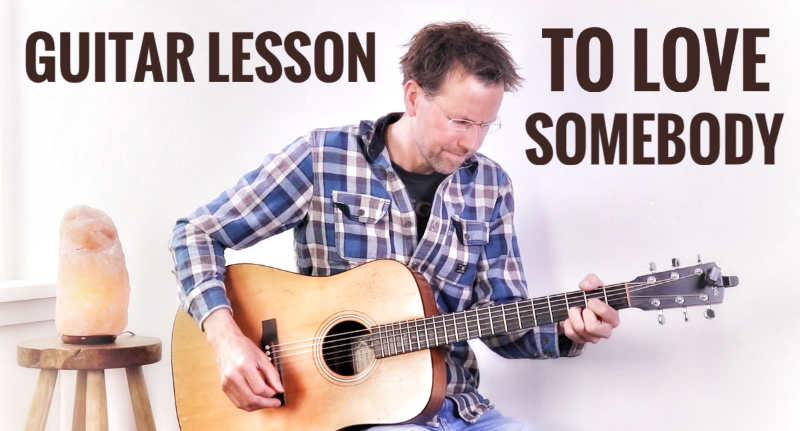 Today I'm going to teach you one of my favorite songs "To Love Somebody" by The Bee Gees. This song is covered by lots of people including Janis Joplin, Michael Bolton and my favorite cover version by Damien Rice & Ray La Montagne.
To Love Somebody – Guitar Lesson
I'll teach you the most simplified version of this song, so it's going to be in the key of D. The chords for this song are D – G – Em – C – A.
I will teach you two different strumming patterns, a very common strumming pattern for this type of song and a simplified strumming pattern for beginners.
common strumming pattern: ↓↓↑↑↓↓↓↑ = down – down – up – up – down – down – down – up
Simple strumming pattern: ↓↓↑↑↓↓ = down – down – up – up – down – down
Watch the video guitar lesson below to learn this amazing song. This is a must-learn-song! ;)
Please share your feedback in the comments below or on Youtube. I read and reply to everyone of them. I'd love to hear from you! 💚🎸