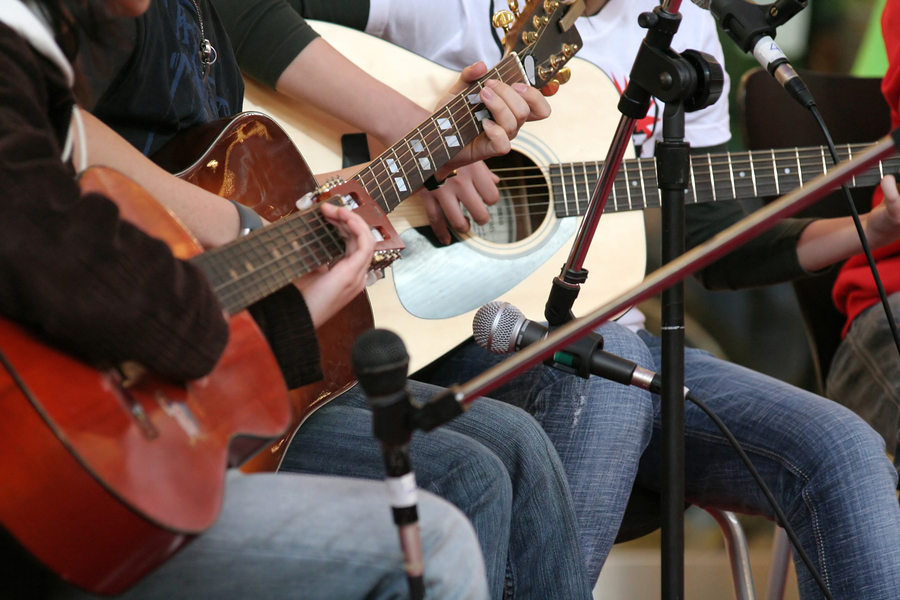 Playing guitar with a band or group requires certain skills, knowledge and attitude for things to work properly and make the overall sound coherent, rocking, and above all, a joy to listen to.
Depending on who and what instruments you are playing with, you've got a role to fill and really need to look for the right ingredients to make a difference and be part of something great.
Let's take a look at some of the most important things you need to work and focus on when playing with others.
Be cohesive
Be a part and value to the band or group. Don't try to stand out by outplaying everyone in the band. To make a band sound great you want to make it a whole, not four musicians and an ego-maniac.
Make sure your amp volume is appropriate and levels with the other instruments. Try to find the right balance.
Don't fill every second with riffs, fills and solos, leave space for your fellow-musicians and let the music breath now and then. Be a team player.
Listen carefully to what others have to say. Talk about it. Learn from constructive critism. It can be tough to swallow, but these are the moments when you grow the most as a musician. Respect the opinion of your fellow musicians. Keep things cool. Be supportive and appreciative. Continue Reading