Bigstock photo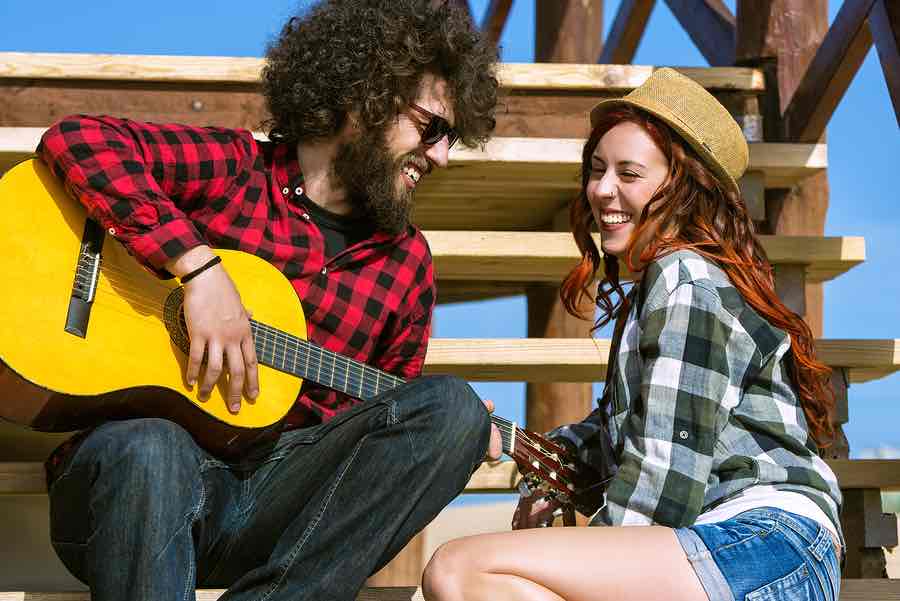 Today is all about guitar jokes. We're turning the tables and make fun of ourselves… The guitar players.
Sit back, relax and have a laugh.
If you don't like jokes you can always check out the Guitarhabits' guitar lessons archive for a great workout and some awesome guitar knowledge to get your fingers moving.
If you do like jokes, read on and check out the archive later on.
Below in the post there are also some really great "Shreds", where footage is taken from a guitar player's performance and replaced with new audio in sync with lip and guitar movements to create some brilliantly funny videos.
There are 20 guitar jokes here. Remember they are just jokes, don't take them personally or seriously.
Enjoy and have fun!
The Jokes:
1 – Two jazz guitarists meet in a bar, and one says, "Yeah man, I bought your last album, it was awesome!" to which the other replies, "Oh so that was you!".
2 – What's the difference between an electric guitar player and a vacuum cleaner?
When you unplug a vacuum cleaner it doesn't suck anymore.Continue Reading