Photo by Bigstock photo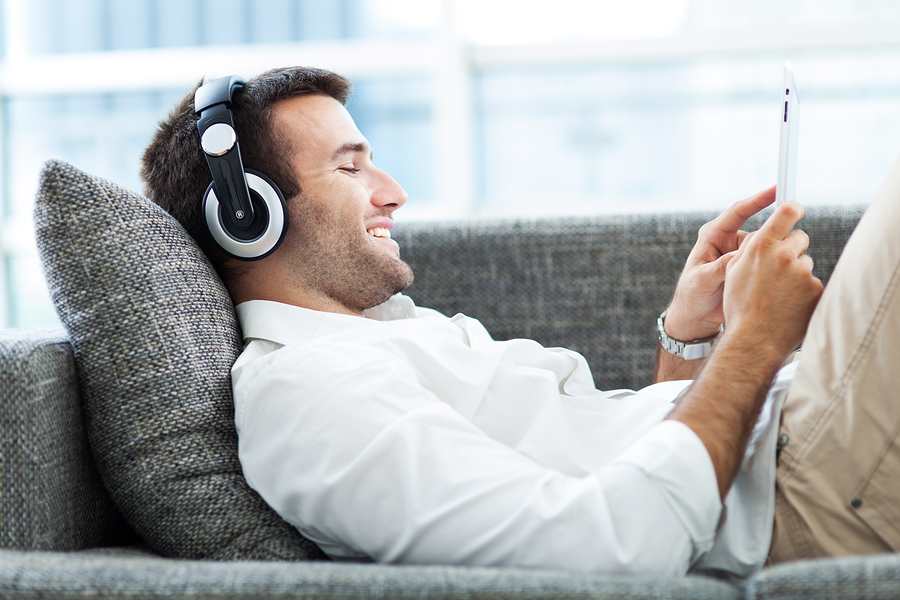 I must confess, the reason I bought an iPad in the first place is because I wanted to have access to jam tracks in the quickest way possible when sitting on my couch playing guitar, but without having to walk over to a computer, a CD player or anything like that. That's just too much of a hassle.
When the urge comes to play, I want to grab my guitar out of the stand and start playing. I rather not waste time looking for stuff like sheet music, a tuner, a metronome, jam tracks and so on, because I might get distracted in the process of trying to find these things, which would be such a shame.
The iPad is the answer to this rather ridiculous inconvenience. Guitar, iPad, Play.
But hey it works and my guitar playing has improved because of it. Everything I need is in there and it works fast. I love it when my jam tracks are just one click away from me and I can start improvising. I usually use jam tracks CD's that I imported into iTunes. I tune my guitar with Guitar Toolkit and use sheet music that I uploaded to Dropbox, Tab Toolkit or Pocket.
Here's a list of some pretty awesome apps that makes life easier and better for guitar players.
There are two apps (Bias and Hokusai) that I haven't tried yet, but having read the reviews of users and professional guitar players they are really worth checking out.
Here we go:Continue Reading