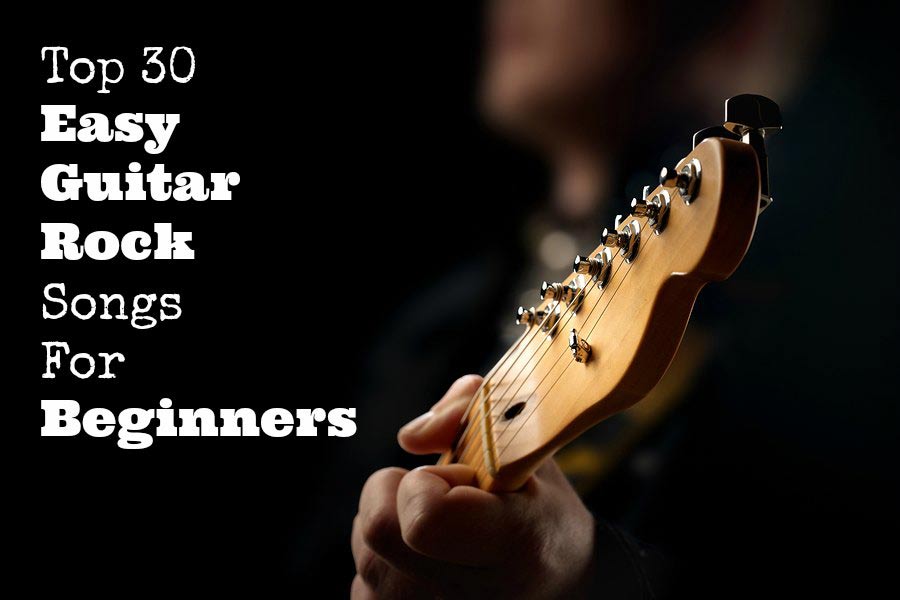 There's nothing like strumming a good rock song. It's that thrill when you play the songs you've always been listening to. You feel it when your fingers are blazin' across the strings through the gain of the amp. Total bliss!
But what songs do you pick when you're in the beginning stage? There are plenty rock songs out there, but most of them are pretty challenging to play to say the least.
To tackle this problem I picked 30 rock songs for you that are quite attainable and will deliver you that divine euphoric rock feeling. Don't forget to turn the amp up and play that electric guitar loud and dirty.
To be fair, it is recommendable that you own some beginner skills and try out some easy acoustic guitar songs first. You need to know a few basic chords and easy strumming patterns. Having said that, I know you are here for rock 'n roll so some easy guitar riffs might excite you as well. I don't want to overload you with material but I just want you to know it's here if you need it. Now let's get rocking!
All the songs in this list are fairly easy to play, however some parts of the song can be simplified depending on your level of playing. Simplifying or altering songs is a common thing in learning to play guitar. It gives you the chance to play your favorite songs that would normally be above your skill level.
Even famous guitar players and singer song writers who cover a song from another band or artist often simplify or create their own version of the song. It's rather the rule than the exception. So don't worry a bit.
While you're practicing you might want some help and use one of these tools to listen, study and analyze the song you want to learn. It will help you achieve your goal faster.
There's a Youtube link attached to each song title. The "Chords" link will deliver the chords or tabs for the song and "More" will show you more official chords and tablature of the artist if you want to dive in completely.
Note: As an Amazon Associate I earn from qualifying purchases.
Enjoy and keep on rocking!
Continue Reading