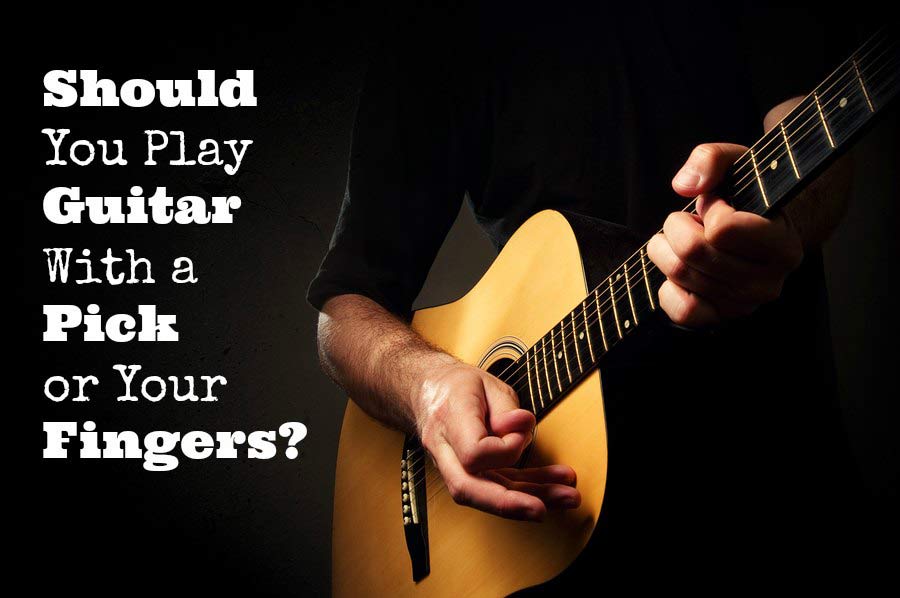 A question I get a lot from students is, "Do I have to learn to play with a pick? Can I not just use my fingers?" And some ask it the other way around.
Everybody has their preferences. Some guitar players find it difficult to maintain control over the pick. It slips away between their fingers, the pick doesn't hit the strings like they want to and they don't like the sound of it.
Others can't get their fingers to do what their supposed to be doing and they can't stand how stiff the finger muscles move. It's all part of a beginners frustration. It'll pass.
So which one do you choose, what is better and do you really have to learn both?
When I started playing guitar, I spent the first six years solely using my fingers playing rhythm guitar, fingerstyle and classical guitar.
At the age of 14 I found an awesome guitar teacher who showed me the world of electric guitars, blues and rock n roll. That's when I started using the guitar pick excessively and learned different kinds of picking techniques throughout the years.
Nowadays, I enjoy both ways of playing very much and wouldn't want to miss out on either of them. Both pick and fingerstyle have great benefits and give extra dimensions to your guitar playing.
Let's take a look at both techniques, the pros and cons and how they can serve your playing, so you can decide if you want to choose one over the other or benefit from both worlds.
Continue Reading