Bigstock photo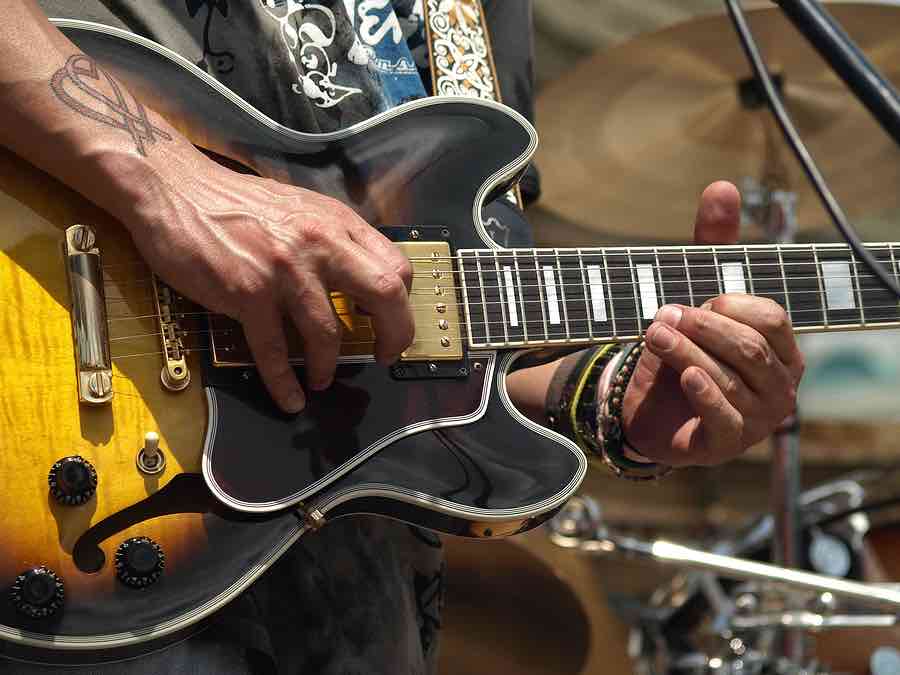 If you know your way around the pentatonic / blues scale, the major scale and minor scale and you feel like you're up for a new challenge, it's time to expand your soloing vocabulary.
Let's take a look at one of the 7 modes of the Major scale. Dorian might be your new endeavor.
The Dorian scale is very common scale in the jazz music, but it can also be applied to pop, rock and metal to give your soloing some fresh and lively colors.
The dorian scale is the second mode of the major scale.
All 7 modes (Ionian, Dorian, Phrygian, Lydian, Mixolydian, Aeolian, Locrian) are derived from the major scale. Each mode starts and stops on a different note within the major scale. Dorian starts on the second degree of the major scale all the way up to an octave higher.
Example:
C Major = C D E F G A B C
D Dorian = D E F G A B C D
Formulas:
Major scale = 1 2 3 4 5 6 7
Dorian scale = 1 2 b3 4 5 6 b7
If you start on a random note to build a Dorian scale the pattern of whole and half steps would be: "whole, half, whole, whole, whole, half, whole". (a whole step = 2 frets, a half step = 1 fret). So the formula in semitones = 2 1 2 2 2 1 2
DORIAN SOUND
Modes are scales derived from the major scale. There are major modes and minor modes. If we look at the minor modes (they contain a b3) you can see the Aeolian mode (natural minor scale) and Phrygian mode both contain a minor 6 (or b6), whereas the Dorian mode contains a major 6. The 6th sets it apart. It becomes the characteristic note and identifies the Dorian sound.Continue Reading