May 15, 2019 by Klaus Crow
Photo by Bigstock photo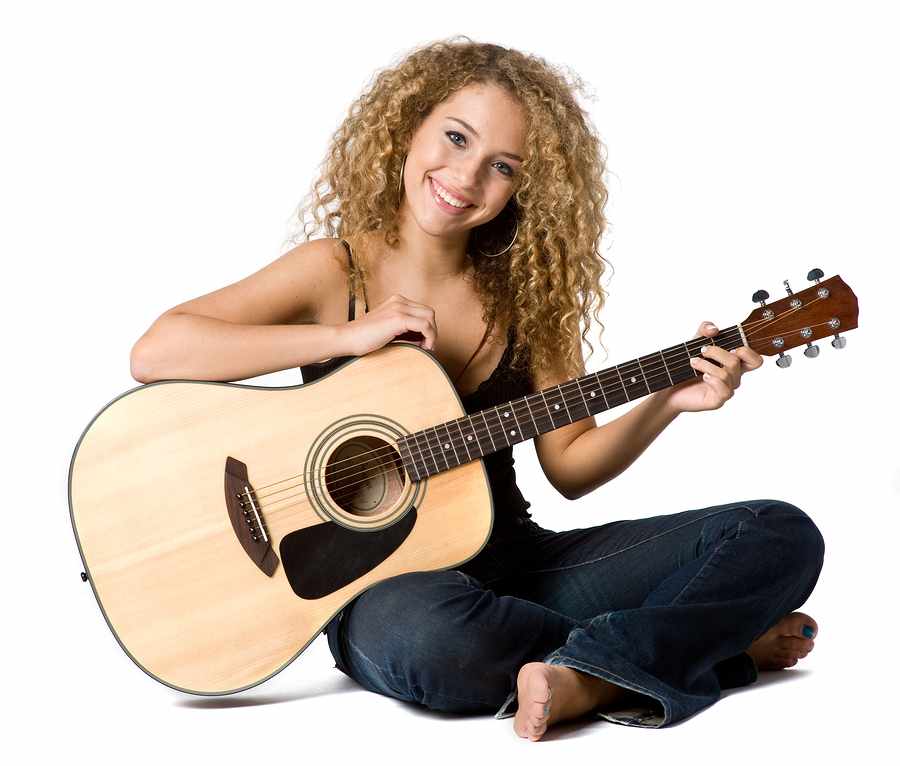 Guitar playing should be all about fun, but sometimes we forget in the midst of practice.
We tend to focus too much on achieving the end result and we get frustrated or irritated when the magic doesn't happen overnight.
We lose the insight to enjoy our practice.
You might make a mistake on stage during a performance and get upset or embarrassed, instead you could stop taking yourself so seriously, just smile inside of yourself, simply move on and embrace imperfection.
Be there for the song, the audience and appreciate what is.
Let go of achieving, expectations, competing, comparing and all of those things. Those are negative thought patterns that hold you back from progress and feeling good. You want to feel good right? Then stop torturing yourself.
Be calm and kind to yourself, focus, enjoy the process and love the challenge. These are qualities that will bring the best out of you. To a great extent it's all in the mind, but sometimes it's also nice to indulge yourself to increase the fun factor even more.
When you're having fun you don't have to discipline yourself, you automatically get motivated. Fun is the ultimate motivation driver.
Let's take a look at some of those fun factors:
– New strings
Put new strings on your guitar, enjoy that beautiful reborn sound and feel the smoothness when your fingers slide across the guitar. A fresh set of strings will make your guitar much more attractive to play.
– Lower the action
Check the action of your guitar (meaning: the distance from the strings to the fretboard) Guitars often have a high action which makes the guitar difficult to play. Take your guitar to a luthier who can lower the action for you or try it yourself if you are a handy person. A guitar with a low action is so much nicer to play. It can make all the difference.
– Discover youtubes
Reintroduce yourself to your favorite guitar players. Check out some Youtubes of their live performance. guitar lessons and inspiring interviews.
– Treat yourself
Get yourself a new guitar lesson book, DVD, CD, app or some awesome cool guitar course.
– Play your favorites
– Learn to play and sing your favorite songs. Just start with the first one. No achieving, no perfection, just enjoying your favorite song.
– Picks
– Get some new picks. Choose picks with different material, thickness, texture, shape and experiment with what works best for you and for particular styles or songs. Maybe you like soft picks for strumming and hard picks for soloing.
– Songbook
– Bind your own Chord Songbook with all of your favorite guitar songs that you have saved on your computer. Choose your own collection of songs, design your own cover and create a real songbook.
– Read
– Read a biography of your favorite guitar player or singer songwriter to inspire yourself. Buy music, guitar or recording magazines or read some of your favorite blogposts online.
– Design your room
Check out this post "Design your room to improve your playing"
– Guitars and gear
– Pay a visit to a guitar store in your area and try out your wish list of guitars, amps and pedals. Ask questions, discover and learn.
Reinforce the fun factor and you're ready to practice!
Join the Guitarhabits Facebook or Twitter page to keep up with the latest posts, guitar lesson videos, tips, tricks and other news about Guitarhabits.
Just click one of the buttons here below.