May 15, 2019 by Klaus Crow
photo from Istockphoto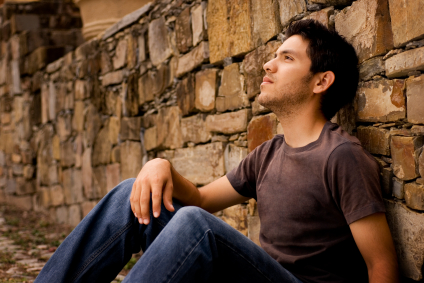 We all have busy lives nowadays. A lot of people aren't content or living their dreamlife while they should be.
In order to create a life where you can spend all the time you like on music, family, friends and other things you love most, you need to sit down and relax.
Stop being busy. Stop running around. Stop everything for a moment.
It's good that you read about the things you enjoy and the dreams you want to be inspired by, but you also have to let your own mind inspire you. The best way to do this is to do nothing. Just sit on a couch undistracted. Find a place where you have a little peace and quiet. Try a bench in the park.
Once a month or once a week take some time to do nothing and just observe….
Here are some ways to take one step back and many steps forward:

Contemplate.
Think about how you are doing. What does your life look like at the moment? Are you already the musician you wanna be? Are you living your dream? Do you have a plan towards that dream? Are you working on the plan towards that dream? What would your ideal life look like? What would you really wanna do and spent most of your time on?
A year from now what would you like to have accomplished?
Ask yourself what is important to you? More hours of watching TV or beautiful songs written by your own hand? A closet full of ironed T-shirts or being a better guitar player? All your time spent on Facebook, Twitter and texting your friends every minute or working on your goal?
Name five things which will improve the quality of your life. Create a lifestyle that breathes your goal.
Now let your mind run free.
Be creative. Don't think in boundaries. Go wild in your imagination. How could you start doing things differently right away. Right now! Take some risks. Change things in your lifestyle, little things, experiment with how you can manage your time. Keep trying new things you would like to become a habit. Open your mind, ears and eyes. Don't let anyone's pessimism stand in your way. They will meet you again next time.
Close your eyes for a few minutes.
Try not to think about anything in particular. Just let your mind rest. Enjoy doing nothing. You will see that after a while inspiration comes. Fresh ideas you haven't thought of before. Maybe crazy ideas which may seem impossible. I say: "Do it, try it". Don't put limits on yourself. Encourage yourself! You can't fall off the floor.
Write it down.
Write down every small idea you come up with. Don't trust your memory. Don't tell yourself, "If I'll forget it, it's probably not that important". That's a stupid phrase. That's when great ideas and life changing seconds will pass you by.
Every idea that puts a smile on your face is worth writing down. I always write down anything, everywhere, all the time. And the beauty of it is that you can train it. The more often you do it, the better you get at it. You'll get more and better ideas everytime you sit down and relax.
But remember… undistracted.