April 22, 2022 by Klaus Crow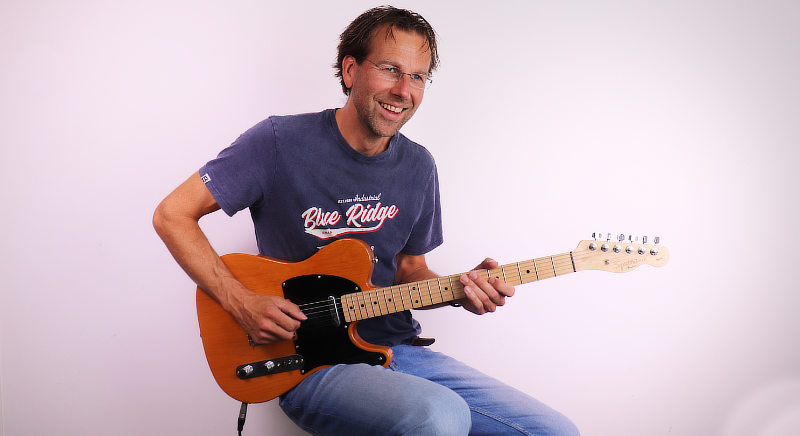 Dear friends of Guitarhabits,
I am happy to see that a lot of people are enjoying the free quality guitar lessons on Guitarhabits and I really enjoy creating those lessons, videos and guitar articles on the website. It's a true pleasure.
Who is behind Guitarhabits?
I'm Klaus Crow and Guitarhabits.com is just run by me. I started this website in 2009 and have built it with passion and hard work over many years. As a result the website managed to get a good position on Google, so people could find Guitarhabits worldwide. With the help of ads on the website and my 50CBL course I could always sustain and maintain the website.
Adapting to fast changes
Since 2021 there have been dramatic and fast changes in the Google SEO landscape. I have been working hard trying to keep up and adapt to these new SEO changes, along with maintaining the website, creating new content and videos (which is a challenge to say the least), to make the free lessons in clear sight on Google for anyone who wants to learn to play guitar, be motivated and inspired.
To keep Guitarhabits alive and growing it is urgent and essential to have a fast website for the audience without the ads getting in the way to maintain its existence within the new Google SEO landscape.
The future of Guitarhabits
So, I'm looking for someone who believes in Guitarhabits and wants to support me to preserve all the hundreds of beautiful free quality guitar lessons on the website, so I can keep creating, improving, expanding and grow the website for all you awesome guitar players out there.
If you think Guitarhabits deserves a chance to sustain and grow and you want to help out with a sponsorship and have a serious offer please let me know.
If you're interested send an email to info@guitarhabits.com and put "Sponsorship Guitarhabits" in the subject.
Warm regards,
~Klaus Crow