photo from Istockphoto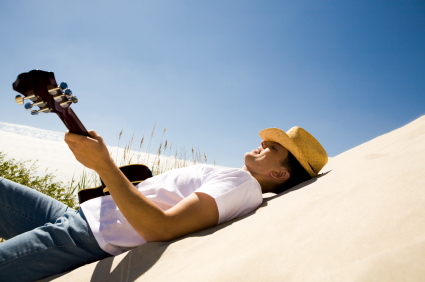 One of the things I have always had a hard time with is memorizing lyrics. I see this in people around me as well; finding it difficult to memorize chords and chord progressions. So based on my experience and some research I've done I give you some tips to overcome this obstacle.
But why do we need to memorize and remember lyrics and chord progressions? What's the use of that?
Well, let's say one of these days you'll have to perform in front of an audience somewhere, somehow.
Maybe with a band or on your own…
or a friend asks you to perform a few songs at his wedding or birthday party…
or you would like to accompany a singer…
or you want to play some nice songs to entertain a few people on a holiday in the south of France while drinking a cold beer…
or just to try out a guitar in the guitar shop in town.