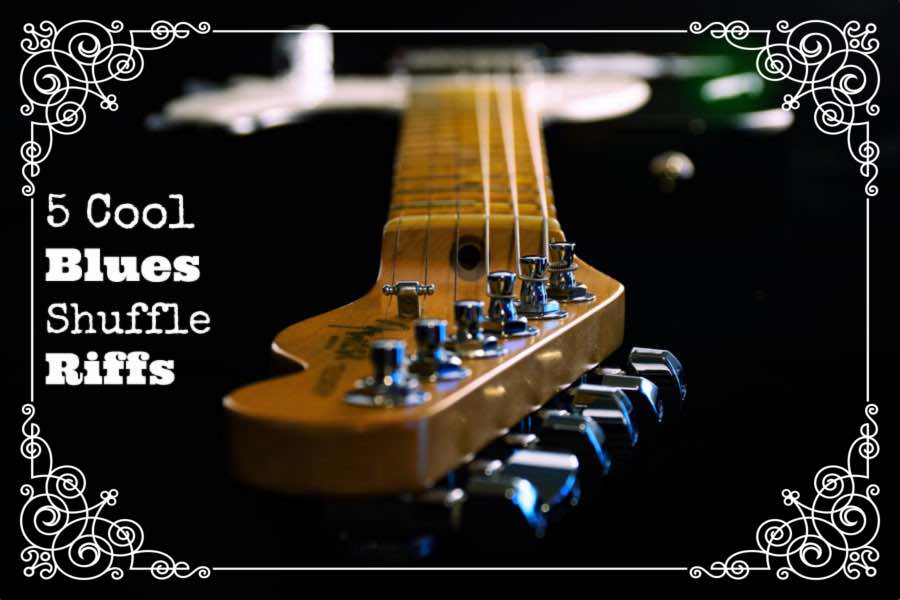 Playing "walking blues lines" is a common thing for bass players, but also guitar players do not shy away from a nice walking blues shuffle riff.
The blues shuffle riff is a popular sound and often used by guitar players like T-Bone Walker (Going to Chicago, T-bone Shuffle) and Stevie Ray Vaughan (Cold shot, Pride and joy, Travis walk).
While blues rhythm guitar suffices with a standard 12 bar blues shuffle, a cool shuffle riff is often more fun to play and interesting listen to.
Also for the blues lead guitar player it's great to solo over a blues shuffle riff. The combination of a cool lead solo improvisation and a nice blues shuffle riff will lift the music to greater heights.
Today we have 5 Cool blues shuffle riffs to get your hands dirty. Starting out with a nice & easy shuffle riff gradually leading up to more challenging riffs. A video lesson and tablature is provided for each shuffle riff.
Enjoy!
Cool Blues Shuffle Riff 1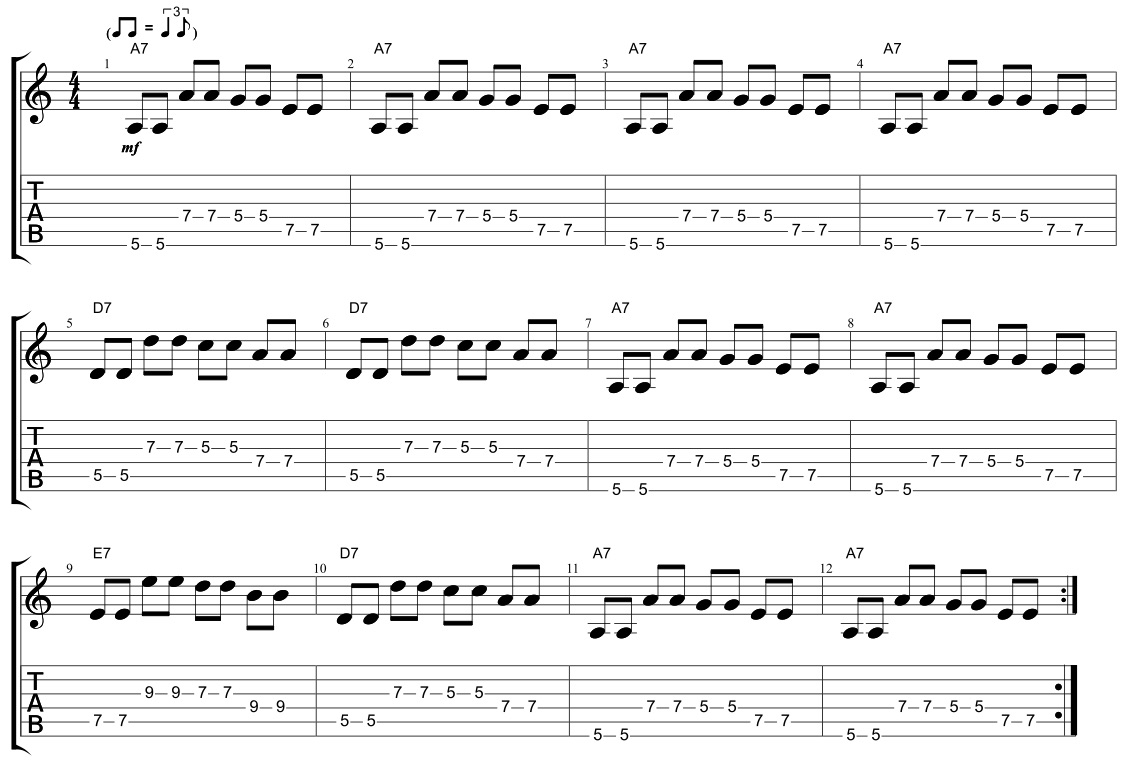 Continue Reading