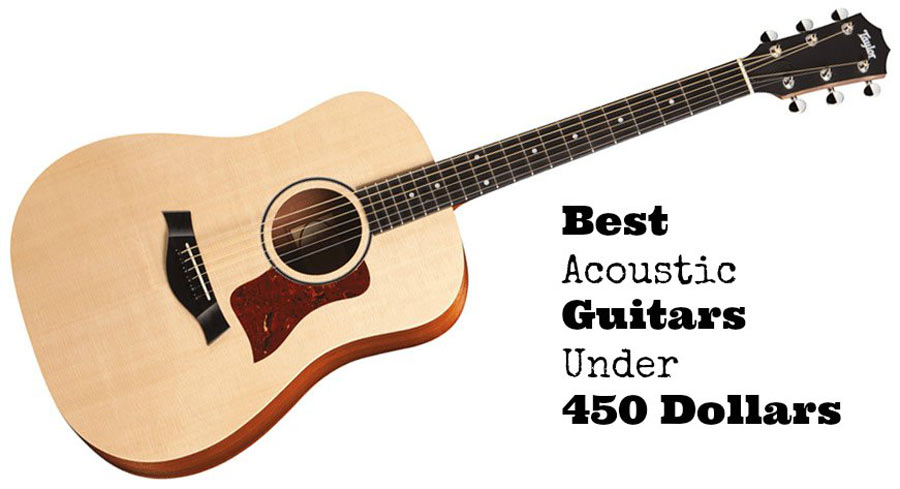 Most entry level guitar players start off with a decent low budget acoustic guitar, but there are also beginners and intermediates who might have a few extra bucks to spend and are aiming for better sound and quality. It could also be that you want to upgrade and move on to your next guitar and keep your first guitar for travel or backup.
A good quality guitar motivates and inspires to practice and play. Whenever I walk into the living room and my guitar catches my eye, there's no way back, I just got to play it. That's what guitars can do. You want a guitar that moves you.
Today we're going to look at some of the best acoustic guitars under 450 dollars for 2022. This is a nice affordable price range where good things are happening and guitars really step up. These 8 beautiful designs are all impressive in their own unique way and great value for money.
Enjoy!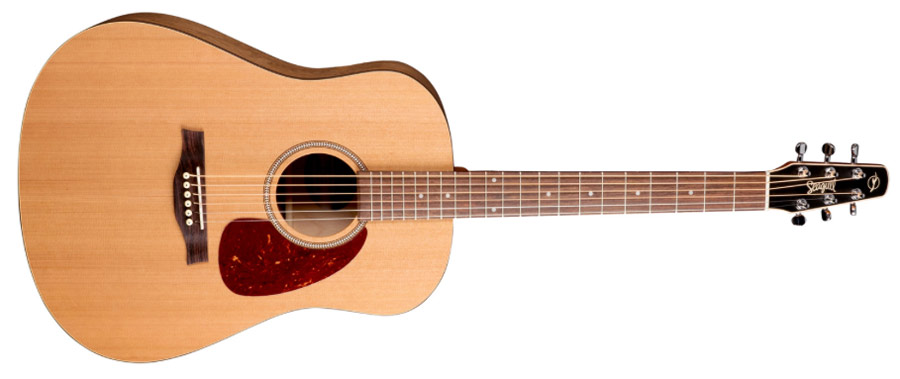 Seagull is a Canadian guitar company and sub-brand of Godin Guitars. It's most popular model is the S6. The guitar produces a warm to bright range sound. Full, crisp, warm and dynamic. A great feature is the narrow headstock that will keep the guitar in tune at all times. The Seagull S6 is a well-manufactured, smooth-playing instrument with a lovely tone.
Top: Select Pressure Tested Solid Cedar
Back and sides: Canadian Wild Cherry
Fretboard Material: Rosewood
Neck: Silver Leaf Maple Integrated Set Neck
Finish: Semi-Gloss Custom Polished Finish
More info, Prices and Reviews for the Seagull S6

Taylor is a leading guitar manufacturer that produces high quality guitars. The Big Baby Taylor is the biggest of their Travel/Small body guitar series. Bigger than the Baby Taylor and the GS Mini, it's almost a full size guitar with its 15/16-size dreadnought.
Still, it does have the scale length (25 1/2 inch) of a full-size guitar which makes it look and feel like a grownup guitar, only easier to manage because of it's smaller and slimmer body. Like the Baby Taylor, the Big Baby has an arched back that provides strength and contributes to its big tonal output. A great sound, awesome playability, a high quality guitar brand and yet affordable.
Size: 15/16-size Dreadnought
Top: Sitka Spruce
Back and sides: Layered Sapele.
Fretboard Material: Ebony
Bracing: Classic X Bracing
Scale Length: 25-1/2″
Tuners: Die-Cast Chrome
Pickguard: Tortoise
Bridge: Rosewood
Top Finish: Varnish
More info, Prices and Reviews for the Big Baby Taylor
Continue Reading