Photo by Bigstock photo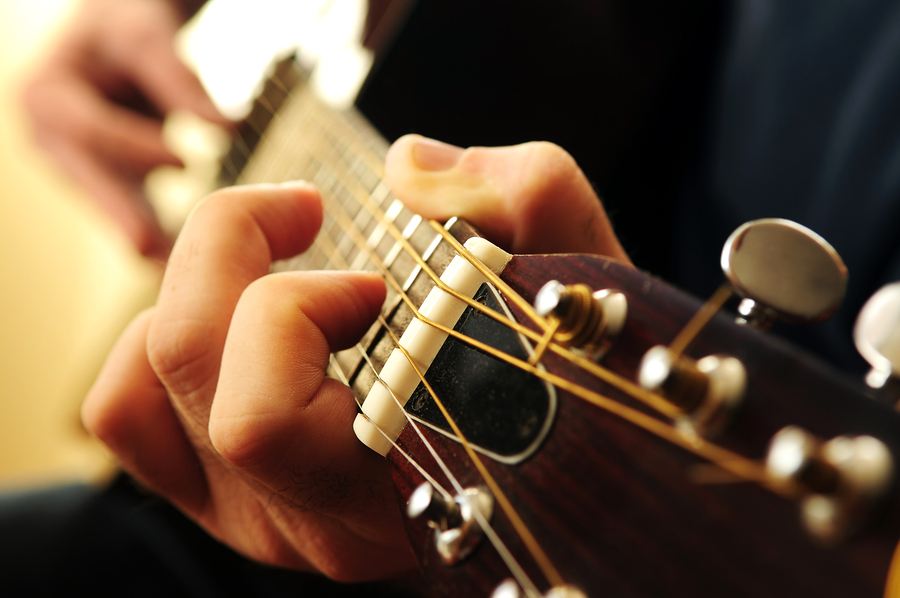 Most intermediate guitar players can find the notes across the neck on the 6th (low E) and 5th string (A). This is essential for learning barre chords, soloing and a lot of other stuff. If you don't know the notes on the 6th and 5th string yet check out Learn The Guitar Fingerboard Thoroughly in 16 Days
Once you've memorized the notes on the 6th and 5th string you can easily find any other note on the guitar. You can do this with octaves. An octave is in essence an interval whose higher note has a frequency of vibration twice that of its lower note.
If you think in notes, an octave is an interval with the distance of 12 half steps (12 frets) in the chromatic scale. For example, if you're on the 1st fret, 6th string (F note) and go up 12 frets, which will take you to the 13th fret, you will also hit on an F note only one octave higher. You can apply this to every fret and every string.
If you think scale wise, an octave is the distance of 7 notes in the diatonic scale. So if you start on the first note of a scale and you go up 7 notes in the scale you arrive on the 8th note which is the octave.
Each of the diagrams below shows an octave, that means the notes share the same name except one note is higher or lower than the other. Now we can find the name any note or octave on the entire neck.
Let's take a closer look
DIAGRAMS 1 – 8:
Continue Reading