Photo by Bigstock photo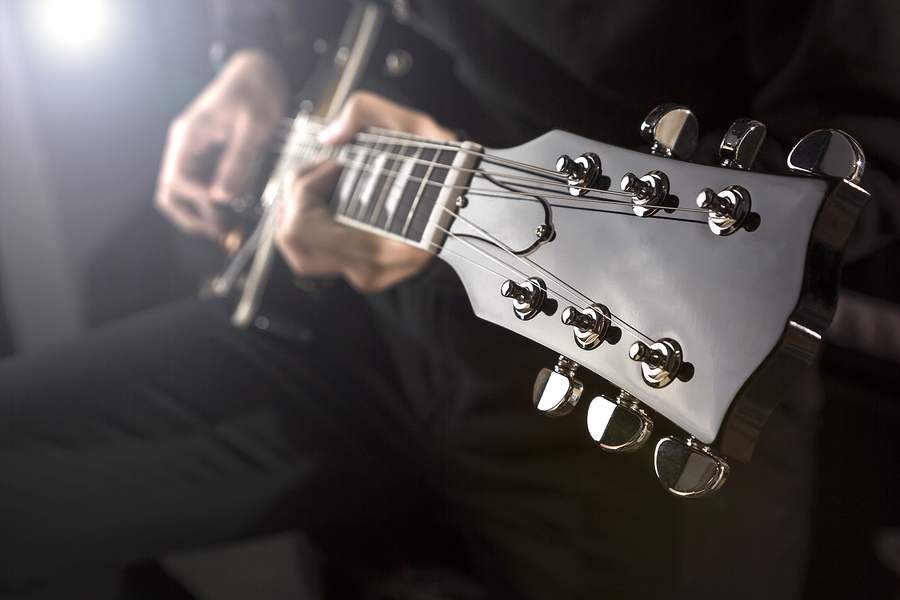 A lot of guitar players use only one pentatonic position / shape: The first position (E shape) it's because it's the most comfortable shape to play in.
That's great if you start out with soloing, in fact it's better to stay with that for a while to explore all the possibilities and to really be able to improvise with that one shape.
But after some time it's good to get out that box and discover more of the world. Wouldn't it be great to attain the freedom to use the entire fretboard for all your rock, blues, country and heavy metal soloing? It's the next step to becoming a complete guitarist.
To expand your reach on the fretboard beyond the most popular pentatonic position #1 (E shape), you need to learn all five pentatonic positions, also known as shapes. If you haven't learned the five pentatonic shapes yet check out: The Five Pentatonic Scale Shapes You Must Know
This post is to designed to give you some extra exercises (once you've learned the five shapes) to really get those shapes down.
Have fun!
Continue Reading