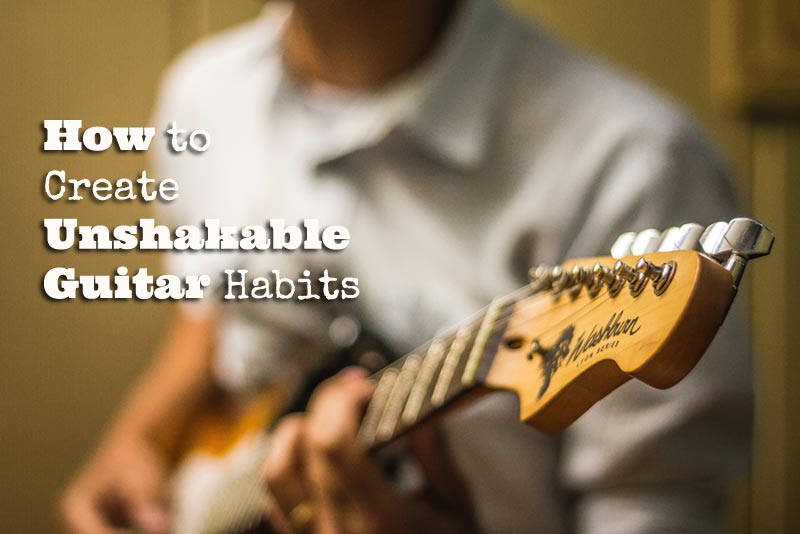 Guitar habits, we want them, we need them, and we have to give them a place into our daily lives in order to reap the rewards of our efforts, to discover the boundless possibilities on the guitar neck, to learn the endless shapes and sounds and fulfil our vocation to the musicians life.
Guitar habits give you purpose, structure, growth and fulfilment. Its the habit that changes your life instantly, Its all about the process. You have to learn to enjoy not just the beauty and victory of your practice efforts, but also the struggle of the challenge you face. You have to enjoy the practice itself. Cultivate pleasantness in finding your way to make the guitar sound the way you want it. Be mindful, calm and focused on tiny improvements. It's all about the tiny improvements that add up and move you towards an accomplished guitar player.
The Guitar habit sticks when not the goal but the proces has become your greatest friend. When you find a way to enjoy the process to the fullest, and learn to love and appreciate every aspect that comes your way you have created a friend for life. A beautiful, deeply embedded, musical and rewarding friend. The guitar habit.
Continue Reading