March 23, 2022 by Klaus Crow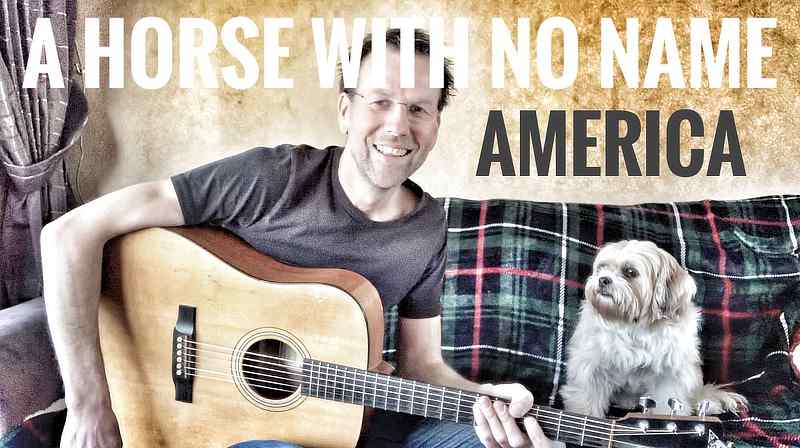 Hi Folks, today I'm going to teach you how to play "A horse with no name" by America. It was the bands first single and also their most popular one.
It's a delightful song to play in all its simplicity. Once you get the hang of the strumming pattern you really get into the flow and the vibe of the song. You'll love it.
A Horse with No Name – Easy 2 Chord Song
"A horse with no name" is an easy song that is a must song for beginner guitar players. The song contains 2 chords: Em and D6-9/F#. While the D6-9/F# chord name sounds complicated the chord itself is really easy to play.
Em = 022000
D6-9/F# = 2×0200
Here's how to read chord diagrams and other chord notation like the one above.
A horse with no name – strumming pattern:
The song has two easy to follow strumming patterns:
Em = ↓↓↑↓↓↑
D6-9/F# = ↓↑↓↑↓↑↓↑
Watch the video guitar lesson below to learn the entire song step by step.
Enjoy!
Please share your feedback in the comments below or on Youtube. I read and reply to everyone of them. I'd love to hear from you!