May 15, 2019 by Klaus Crow
Photo by Rafael Martinez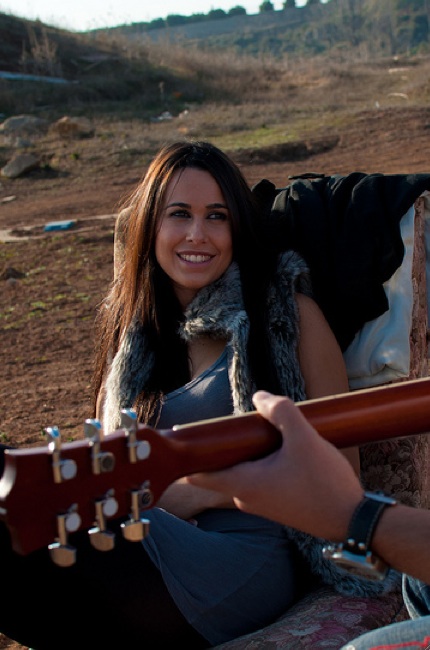 Today is your day to feel good my fellow musician.
Of course we all know how to feel good, but sometimes you just need some reminders or fresh ideas and go like.. Oh yeah!
So let's get out of that chair and start feeling good today. Let's make some positive changes that will make this day a great one.
In my daily life feeling good is my number one priority.
I wanna feel good as much as possible. It makes me get things done.
Getting things done will in return make me feel good. It reinforces creativity, inspiration and boosts my musical productivity.
I really get into the flow of things like writing songs and improving my guitar playing.
Life is too short to get in or stay in a slump. If you don't like things fix it or change it.
Never forget to take care of yourself. If you are not happy you can't make others happy.
So do everyone a favor and start feeling good today.
Think positive thoughts and you'll attract more positive things.
Like buddha said: "All that we are is the result of what we have thought. The mind is everything. What we think we become."
Let's get you started:
1 – Put on feel good music and start doing something.
2 – Go for a run, jump on your bike or work out. It'll change your day!
3 – Make yourself a hot cappuccino and play one of your favorite songs you haven't played in a while.
4 – Stop thinking in terms of limitations and start thinking in terms of possibilities. No but's anymore.
5 – Replace any negative thought for a positive one.
6 – Step out of it. Go outside, walk and enjoy your surroundings. Enjoy the little things.
7 – Life is too short for worrying. Lighten up. Stop make things complicated. Simplify everything you do!
8 – Write down a musical goal you want to achieve and take the first small step today.
9 – Live in the now. This is today, no yesterday and no tomorrow.
10 – Pick up the phone and call some fellow musicians to jam with. No rules, no expectations, just fun.
11 – Put up a picture on your wall of a feel good place, a good memory or an artist that really inspires you.
12 – Practice the song you always wanted to learn and take small steps. Be happy with your effort.
13 – Read an (auto) biography of your favorite artist / band or go see live musicians on stage.
14 – Let go of feelings of boredom or tiredness. Change what you are doing now. Do something totally different.
15 – Learn something new today. Get into music theory, ear training, (Note: I am not being paid to endorse this software in any way) a new technique or go to a workshop.
16 – Live your own musical life. Make your own choices. Don't try to live anyone else's. Be unique. If everyone goes in the same direction, go the opposite way.
18 – Let go of control. Stop being a perfectionist. Aim for completion instead of perfection.
19 – Practice! You'll feel the pay off afterwards.
20 – If what you're doing ain't working, change your routine. It's okay to change your mind or make mistakes. Try new ways.
Live life and dare to explore!
"When it comes to luck, you make your own." ~ Bruce Springsteen
Please let your fellow musicians feel good as well and share it on Stumbleupon. I appreciate it.
Cheers!
Klaus Crow