May 14, 2019 by Klaus Crow
Bigstock photo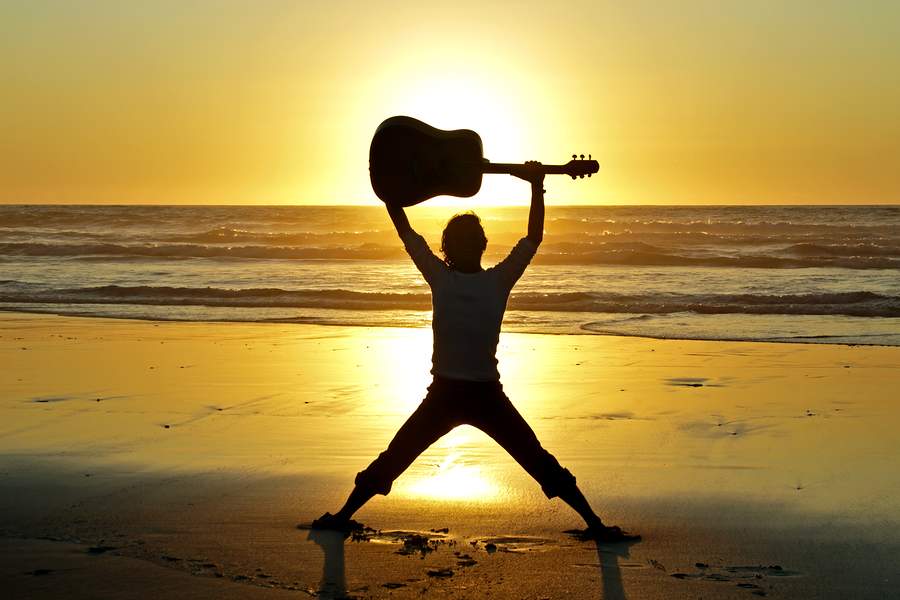 Somewhere along the way of your guitar adventure there comes a moment when you think about what you want to do or who you want to be as a musician.
The possibilities are almost infinite and sometimes overwhelming. Where do you go next?
Maybe you play acoustic guitar but feel there's an electric guitar beast inside of you. Or you play lead guitar in a rock band but are secretly swept away by those jazz musicians.
You sing, write, play guitar but think of learning another instrument. You might even want to make a living out of it or pursue a music career, but doing what?
There are so many choices. You can be a songwriter or a singer songwriter, a rhythm guitar player, lead player, music producer, session player, guitar teacher, street musician. You can play in a cover band performing at coffee houses, weddings, bars, small venues, etc. The list is endless.
And then there's all those different music styles: Blues, rock, jazz, country, easy listening, alternative, classical… Isn't it great? Yeah but it doesn't make it easier.
So here are 20 questions to help you figure out your purpose as a musician. Take out a piece of paper, write down the answers and get to know yourself.
Enjoy!
1 – What kind of music do listen to most, gets you excited or makes you feel alive?
2 – What things are you naturally good at?
3 – What instrument are you playing and / or would you still like to learn?
4 – What would you regret not having done before you turn 80 years old.
5 – What musician, songwriter, guitar player inspires you most?
6 – Describe what kind of person you are?
7 – What's your favorite thing to do?
8 – What kind of musician do you think you most likely are?
9 – What would you teach if you had to?
10 – Would you like to be in the center of attention?
11 – Are you a leader?
12 – Would you like to play in a band, an orchestra or on your own?
13 – Are you a social person?
14 – Are you passionate, devoted, persistent or committed?
15 – What values matter most to you?
16 – What makes you happy?
17 – What doesn't make you happy?
18 – What does success mean to you?
19 – What would you like to share to the world?
20 – What makes you lose track of time?
The unexamined life is not worth living. ~ Socrates
Join the Guitarhabits facebook page to keep up with the latest posts, guitar lesson videos, tips, tricks and other news about Guitarhabits.
Just click the green Facebook button here below.