Photo by Bigstock photo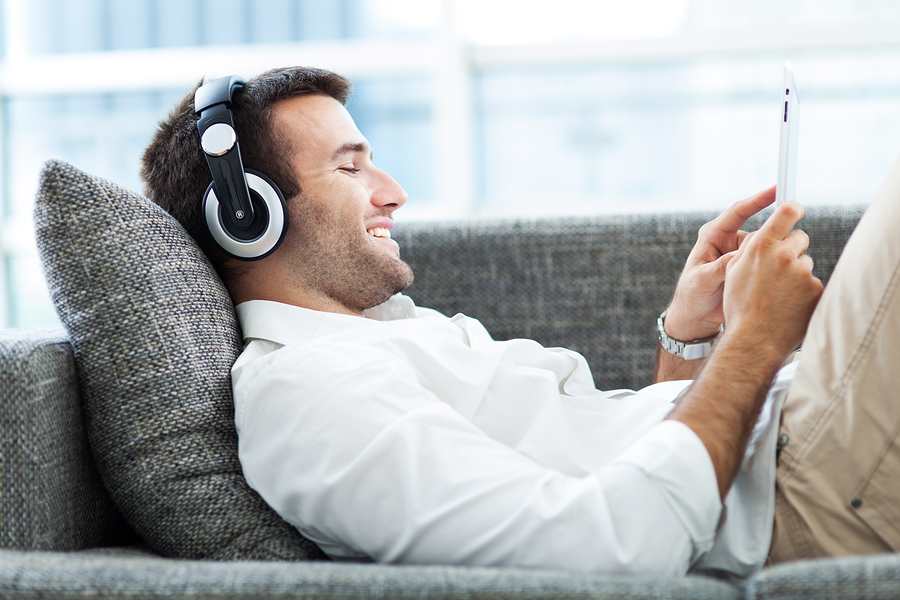 I must confess, the reason I bought an iPad in the first place is because I wanted to have access to jam tracks in the quickest way possible when sitting on my couch playing guitar, but without having to walk over to a computer, a CD player or anything like that. That's just too much of a hassle.
When the urge comes to play, I want to grab my guitar out of the stand and start playing. I rather not waste time looking for stuff like sheet music, a tuner, a metronome, jam tracks and so on, because I might get distracted in the process of trying to find these things, which would be such a shame.
The iPad is the answer to this rather ridiculous inconvenience. Guitar, iPad, Play.
But hey it works and my guitar playing has improved because of it. Everything I need is in there and it works fast. I love it when my jam tracks are just one click away from me and I can start improvising. I usually use jam tracks CD's that I imported into iTunes. I tune my guitar with Guitar Toolkit and use sheet music that I uploaded to Dropbox, Tab Toolkit or Pocket.
Here's a list of some pretty awesome apps that makes life easier and better for guitar players.
There are two apps (Bias and Hokusai) that I haven't tried yet, but having read the reviews of users and professional guitar players they are really worth checking out.
Here we go: Read More »
Photo by Bigstock photo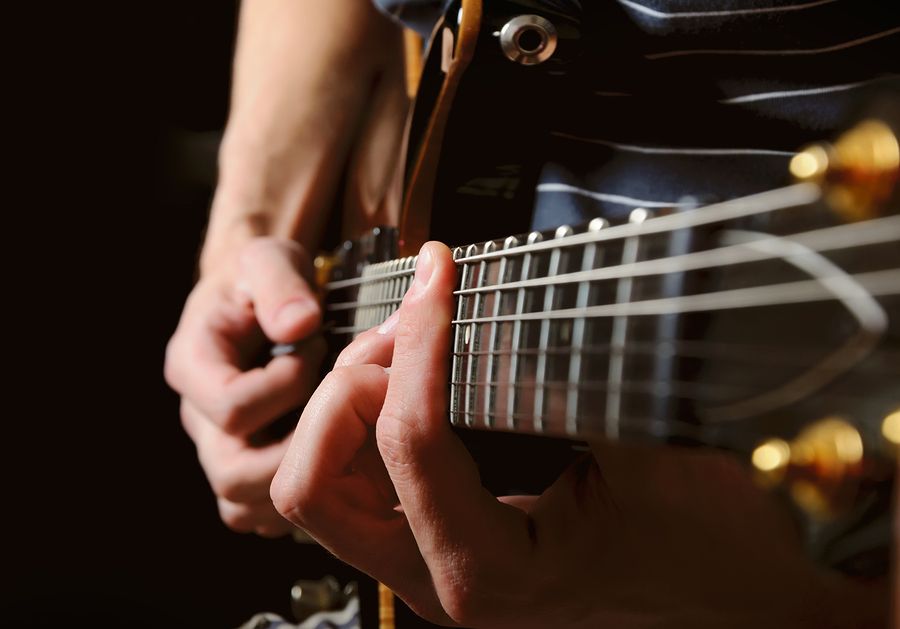 We all procrastinate and so do I. Email and exercise are my weak spots and I find that improving certain guitar skills are very time consuming so I tend to procrastinate, but I have found some pretty exquisite ways to overcome that.
Yes, it's good and healthy to procrastinate once in a while. Sometimes it's just better to leave things alone and come back to it another time. It can do miracles.
But when putting it off becomes a habit and starts working against you, you might want to find a way to deal with it. After all you want to become a better guitar player right?
Well here are the keys to solve this procrastination issue for once and for all.
Let's hack it!
1 – Stop thinking and start doing
If you think too much about the amount of work and effort that goes into a song, a solo, learning to play fast or mastering a particular style then that thought becomes bigger and bigger. You might worry about failure or other issues, but the more you think about it the more complex it becomes. The thought expands a little more until it becomes a beast and you don't know how to deal with it anymore. Read More »
Photo by Bigstock photo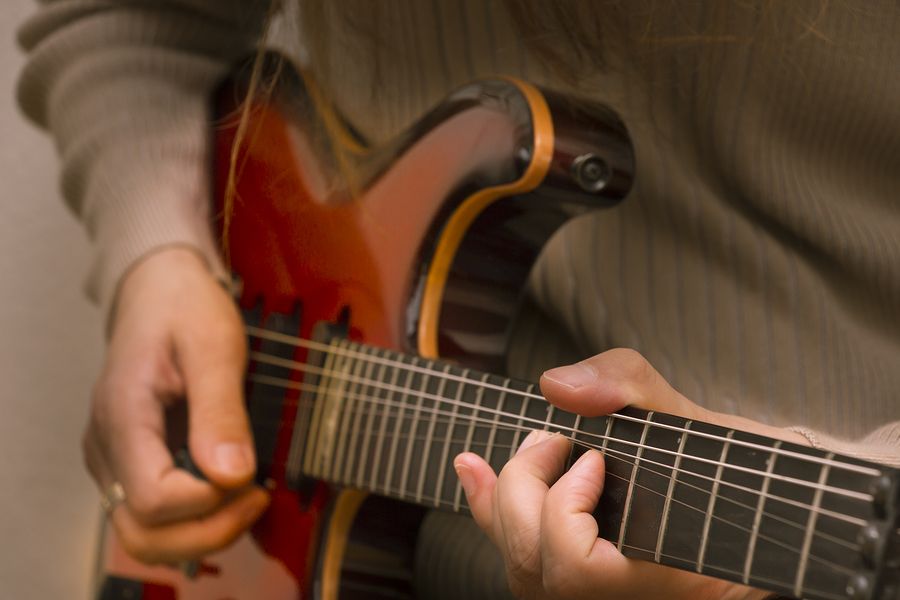 For guitar players who starting out learning to improvise, it can be quite a challenge.
Playing a bunch of notes within the pentatonic scale (or any scale in that matter) is one thing, but being able to really tell a story with those notes is a complete different thing.
Because that's what phrasing is all about: "How you tell a story".
If you're telling a story you want to draw the audience's attention. We've all come across those boring teachers in the classroom who can't keep your attention for more than 30 seconds. They talk in the same low monotone voice on and on and on and on. It's almost like they don't even breath. They probably don't. :)
The fact that they can't keep your attention has nothing to do with the subject, but it has to do with how they present the subject, how they bring you the story. And they forget the most important thing. They have to bring the story to life!
To bring a story to life you want to hear and feel the passion. You can hear that in the way people speak. When people get excited about stuff they tend to raise their voice. If they want to tell you a secret or gossip they start to whisper. If something is really important we will emphasize particular words. When someone tells you a creepy story they'll start to talk slower, fuel their voice by fire and when the story gets really exciting they'll suddenly pause to get you to the edge of your seat and then relentlessly take you to the climax.
There are dozen ways to draw the listener's ears and fortunately for a lot of people that goes without saying. Most people will talk passionately about their new bought car, their cool job or an attractive person of the opposite sex. The same applies to music. You want to hear the same excitement in your soloing. To do so you have to learn great phrasing.
Phrasing is not about what you play but how you play it!
Let's see what you can do to improve your phrasing and make your playing come alive:
Read More »
Photo by Bigstock photo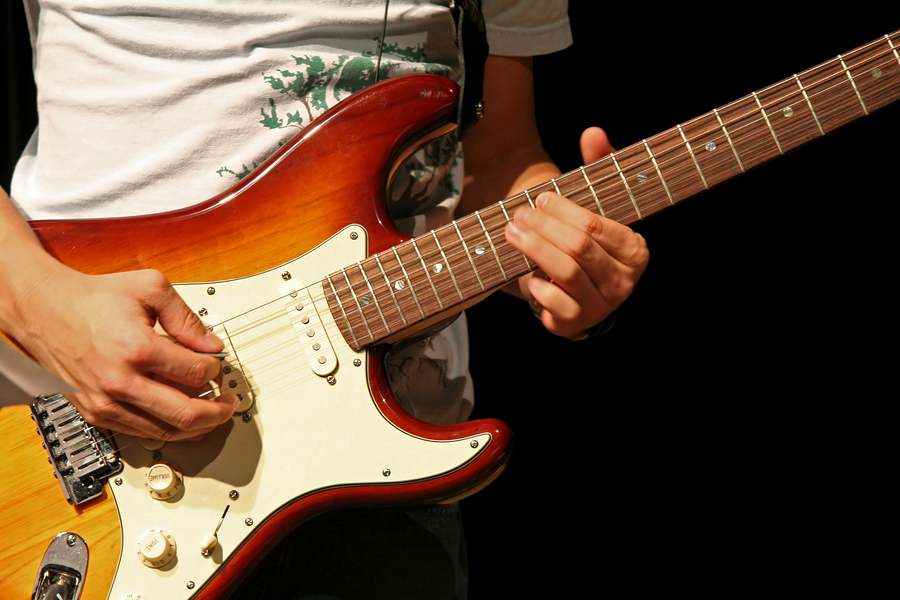 Sweep picking is a picking technique that was invented and developed by jazz guitarists Chuck Wayne and Tal Farlow.
Later the technique was further developed by fusion guitarist Frank Gambale.
The quality of sweep picking is that it produces a fast and fluid sound (once you get the hang of it). This is because you only need few strokes as apposed to alternate picking.
While it is generally used for arpeggios, it can also be applied to scales, 3 notes per string licks and… well just anything really.
In this topic we'll be covering 5 pentatonic patterns in the key of A. If you already know how to play the 5 pentatonic shapes using alternate picking and you want to try sweep picking for a change to make it sound more fluid, give it a more Gambale feel to it or just to see where it will take you, this one's for you.
You don't have to choose one picking technique for your style of playing. A lot of guitar players combine both. They use alternate picking mainly and apply sweep picking occasionally for particular licks or arpeggios.
Sweeping
For the alternate picking approach you go "down, up, down, up, down, up" with the picking hand. In the scale patterns below you also use alternate picking except when changing strings you'll be picking in the direction of where you're heading. Use a downstroke if you're changing to a higher (pitch) string and use an upstroke if you're changing to a lower (pitch) string.
You can see the down and upstroke symbols in the scale patterns right between the standard and tablature notation. The downstroke symbol looks like a hurdle for track and field, the upstroke symbol looks like a "V".
I have to admit the pentatonic patterns are quite a stretch. Major scales are much easier to play, but for the rock and blues players out there we don't want to miss out on the pentatonic.
It takes a bit of practice to get used to the sweep picking feeling but hang in there. After a while it feels so natural and easy. It's the path of least resistance.
Have fun!
Read More »
Photo by Bigstock photo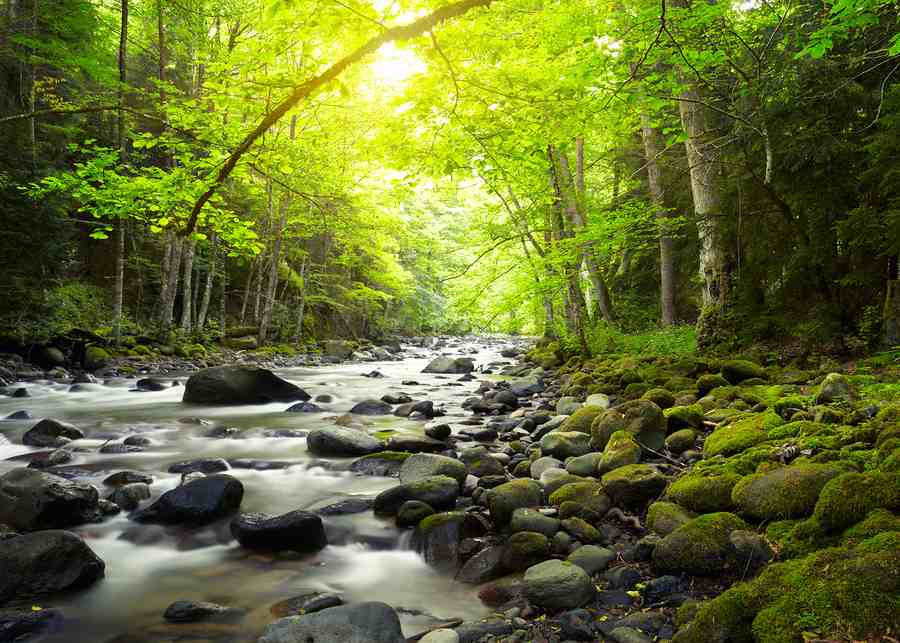 "And when our baby stirs and struggles to be born it compels humility: what we began is now its own." ~ Margaret Mead
Last tuesday my wife gave birth to our third child. His name is "Jim". I'm truly grateful for the fact Jim and my wife (and of course my two other kids) are healthy and doing great. It's the only thing that really counts.
I'm happy and I feel blessed! Once again a lesson in "humility".
A quality that the sage practices constantly according to Lao Tzu.
Reading and studying the Tao Te Ching written by Lao Tzu (legendary Chinese philosopher and a highly spiritual man who lived about 500 years before Christ) there are a lot of beautiful lessons that I learned.
One of those lessons is that life gets way better when you add the following ingredients to your daily life: Serving, helping out, listening, caring, loving, spreading kindness, teaching, sharing and then stepping back. And by the latter he means "not taking the credits for it". That's when you really apply the power of humility.
He also talks about happiness and fulfillment. And that it isn't found in the craving for succes or becoming number one. As the old saying goes "What goes up must come down".
Lao Tzu refers to all water on top of the highest and most impressive mountains that will eventually come down to the small lakes and rivers down below. He writes: "Those who are humble and stay under the radar will outlast all who strive to be recognized".
Just let go of the need to be successful in the eyes of others. Let go of status and how you want te be seen as a musician. Just play, perform and share your music. Be respectful, at peace and low-key. Let others "talk" about their talent and success.
By letting go of "wanting to excel above others, to compare, compete and depending on your status" you choose to be free. Free from the madness and free to be who you really are. It will shine through in your music and you as a musician.
So in what more ways can you apply the power of humility as a musician?
Let's take a closer look:
Read More »
Photo by Bigstock photo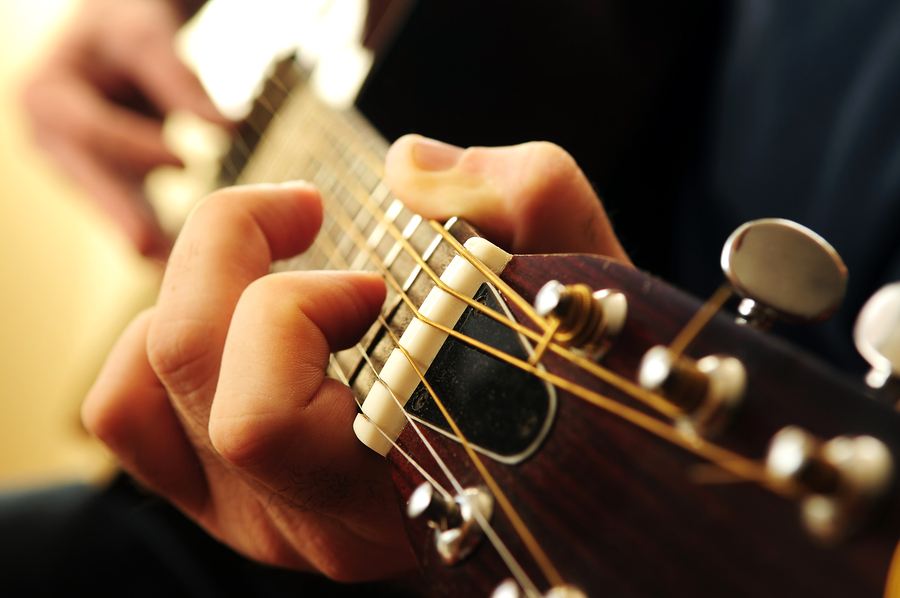 Most intermediate guitar players can find the notes across the neck on the 6th (low E) and 5th string (A). This is essential for learning barre chords, soloing and a lot of other stuff. If you don't know the notes on the 6th and 5th string yet check out Learn The Guitar Fingerboard Thoroughly in 16 Days
Once you've memorized the notes on the 6th and 5th string you can easily find any other note on the guitar. You can do this with octaves. An octave is in essence an interval whose higher note has a frequency of vibration twice that of its lower note.
If you think in notes, an octave is an interval with the distance of 12 half steps (12 frets) in the chromatic scale. For example, if you're on the 1st fret, 6th string (F note) and go up 12 frets, which will take you to the 13th fret, you will also hit on an F note only one octave higher. You can apply this to every fret and every string.
If you think scale wise, an octave is the distance of 7 notes in the diatonic scale. So if you start on the first note of a scale and you go up 7 notes in the scale you arrive on the 8th note which is the octave.
Each of the diagrams below shows an octave, that means the notes share the same name except one note is higher or lower than the other. Now we can find the name any note or octave on the entire neck.
Let's take a closer look
DIAGRAMS 1 – 8:
Read More »