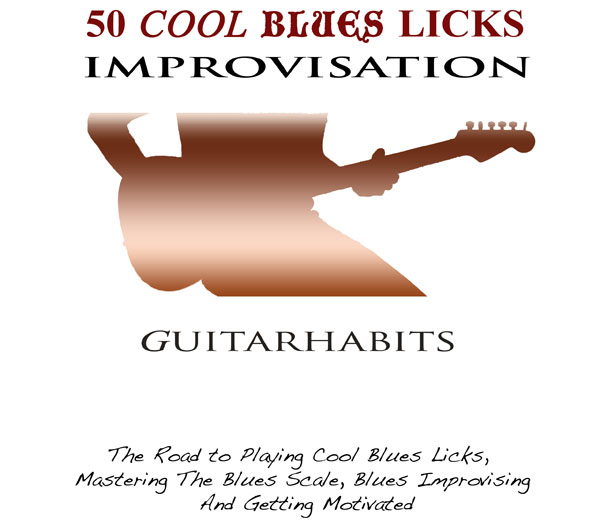 Order your copy here:
Hi everyone,
Today the "50 COOL BLUES LICKS IMPROVISATION" course is officially online!
195 Minutes of Video, Tablature Ebook and MP3 Play Along Tracks Included!

www.50coolblueslicks.com

Get out of your rut and advance your guitar playing today!

Best regards,
Klaus Crow

Coming: MAY 23, 2013
Today I announce the arrival of my brand new guitar course:
50 COOL BLUES LICKS IMPROVISATION
"The Road To Playing Cool Blues Licks,
Mastering The Blues Scale, Improvising and Getting Motivated"
I've worked on this for quite a while and yes now it's coming!
As a guitar teacher, guitar player and blogger I see a lot of guitar players are using the pentatonic scale for soloing and improvisation and that's great because it's a very practical an important scale that can be used for a lot of styles like blues, rock, metal, pop, country, etc.
For me it was also the first scale I learned, but after some time I noticed I got stuck soloing in just one position/shape for too long. I knew a few ways to break out of that shape area, but that was pretty much it. I felt limited.
I did know how to play the other pentatonic shapes but it was hard to make nice melodies or phrase fluently with all the other shapes. Somehow they didn't seem to work really well.
Until I started learning the blues scale shapes and how to use them for improvising. It opened up a whole new world of possibilities. I was able to solo across the entire fretboard, it felt so natural and easy to do. It completely changed the way I was playing.
So over the years I got a lot of questions from the readers of guitarhabits about licks, the pentatonic / blues scale and improvisation. I thought, why not make a complete tablature Ebook with everything that combines those lessons I've learned over the years including video support and MP3 play along tracks. And so I began that journey…
With "50 Cool Blues Licks Improvisation" I will teach you a lot of awesome cool blues licks that you can use for your own solos and improvisation, but there's more…
I want you to learn what's behind the licks, how to break them up, turn them around, make up new ones, create different combinations and learn to play everything in every key like a real pro.
And those tools will be the perfect recipe for the chapters that follow, where you will learn how to play the 5 blues scale shapes all explained slowly in close up with effective exercises, tips, tricks and improvisation examples to master the blues scale inside out.
If you think this is for you, this is the time to really take your improvisation skills to the next level.
I know you are used to my free guitar lessons and they will sure continue to be, but because of the hosting, traffic and other costs that came up with the making of "50CBLI" and to keep the Ebook, play along tracks and more than 190 minutes of video lessons online for download I have to charge a rather small price of $29 dollars.
If you want to get out of your rut and advance your guitar playing check out the website to find out more:
WWW.50COOLBLUESLICKSIMPROVISATION.COM
Best regards,
Klaus Crow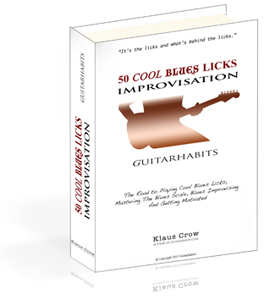 Photo by YouWall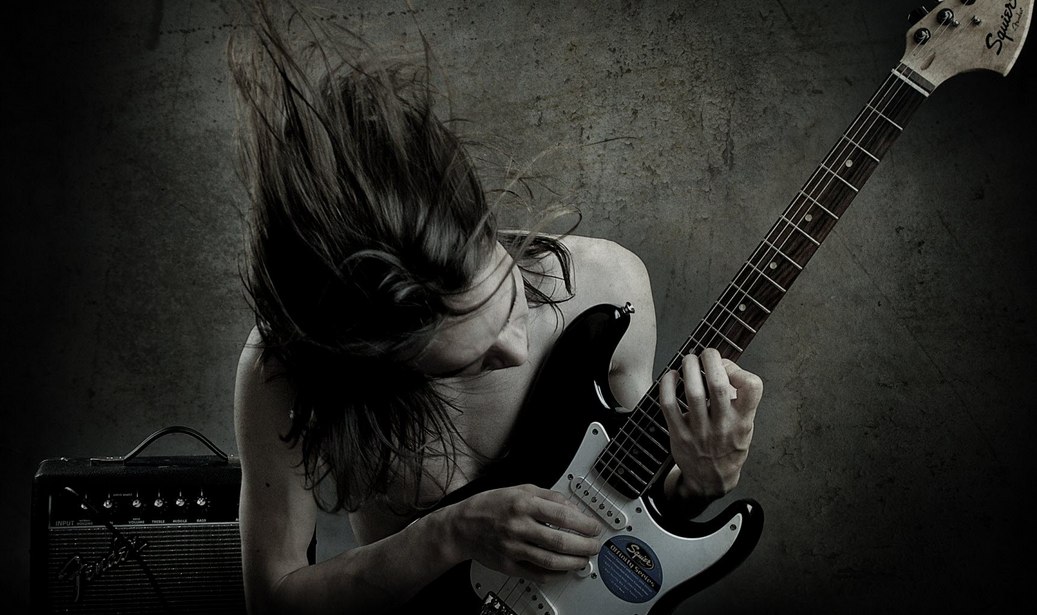 Yes, a beautiful guitar and a great sounding amp will get you fired up. You need songs, melodies, chords, solos, scales, licks, triads, arpeggios, music theory, exercises, skills etc.
But there is more to it than that.
What determines whether you will succeed and become successful as a guitar player is the philosophy and the lifestyle that gives you the insight and motivation to lead you and keep you going into the right direction.
In fact, the latter is even more important than being talented, knowing music theory or playing with descent equipment. Don't get me wrong having the best of both worlds is a privilege, but these 8 steps are crucial for making it happen.
Let's get you started:
1 – Name it
Before you can become a successful guitar player you got to know what you want. Do you want to be able to play a particular song really well or do you wanna nail a whole repertoire of 30 songs?
Do you want to become a blues guitar player, a jazz player, a classical guitarist, a singer songwriter, a performer? Do you want to teach, be taught or self taught? Do you want a band, a gig or a record deal? Do you want to be a hell raising fast or melodic lead guitar player or do you prefer to be an awesome rhythm guitar player?
Write it down on a piece of paper. If you're not sure, then write down what you don't want and you'll be close to knowing what you do want. Make a top 3 list of things you want first and then finally choose one thing you want most. Number two and three come later. First focus and what you want the most and start with that.
You have to name it before you can claim it!
Read More »
Today I'll show you the two most important scales in western music. The "Major Scale" and the "Pentatonic Scale". If they are not in your vocubalary yet, be eager to learn. If you know your scales you can learn how to solo, improvise and much more. We'll start with…
The Major Scale.
The major scale is the mother of all scales, because all the other scales, modes, intervals, chords and harmony in western music can be derived from it. If you want to learn anything about music theory you need to know how to play the major scale.
And why would you want to learn music theory? Because you'll be much faster in learning to understand everything about guitar playing. Yes you'll become a better rock, blues, metal, country, jazz guitar player. If you know music theory you know the short cuts to playing and transcribing guitar solos, chord progressions and improvising. It makes the life of a guitar player a lot easier. Read More »
Now and then I learn some new country licks and incorporate them into my playing. Country licks always sound so fresh and uplifting. It's really nice to have a couple of these under your belt.
Today I'll show you two gorgeous country guitar licks in the video lesson above. You can find the tablature in the post below. You can play the licks slow or fast, they sound great either way.
Sometimes I use these kind of licks at the end of a song. And it doesn't necessarily have to be a country song. It can be a folk song or anything that has the same vibe as long as it sounds good to your ears.
Country guitar players often use a technique called the hybrid picking technique that involves picking with a pick and one or more fingers alternately or simultaneously.
I won't be using the hybrid picking technique today, but I will play the licks with just a pick.
If you want to dive deeper into this style of playing then check out some these country guitar virtuosos:
Albert Lee, Brent Mason, Ray Flacke and Jerry Reed. They are the masters of country guitar.
Have fun ya'll!
Read More »
Photo by Joshua Hoffman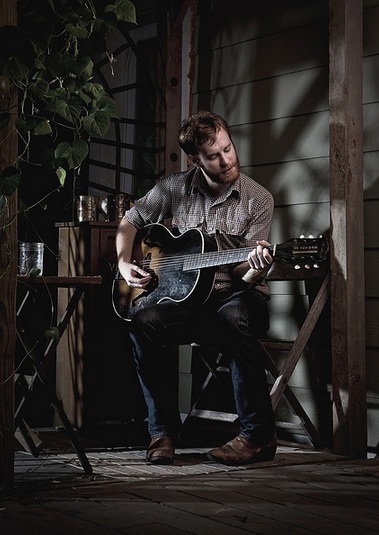 For a long time I have struggled with my own perfectionism. It got in the way of many things. Especially in the sense of getting things accomplished.
If your standard for the production of a song is too high or the level of guitar playing to allow yourself to team up with good musicians, then there is no end to it. I think a great deal of perfectionism is caused by insecurity.
But learning from the lessons of Taoism, Zen and by listening to a lot of authentic music I have let go of that. Maybe it also comes with getting older. Who knows?
But I think most of all just by letting go and embracing imperfection. Letting go of the future and the past. Letting go of worrying about others, beliefs and prejudice.
Even letting go of thinking itself at any particular time of day will set me free from perfectionism. It can be as easy as that. And just being open to whatever comes along.
I am not saying I'm a master of these things but it is something that I practice on a daily basis and it comes with great rewards.
I also started listening and observing the beauty of imperfection in everyday life. In people, conversation, communication, sounds, music, nature, action and inaction. It's there all the time.
Perfection is only in our minds. It doesn't exist. Life is all about imperfection and isn't that beautiful?
Let's take a closer look at the beauty and benefits of imperfection: Read More »