Photo by Bigstock photo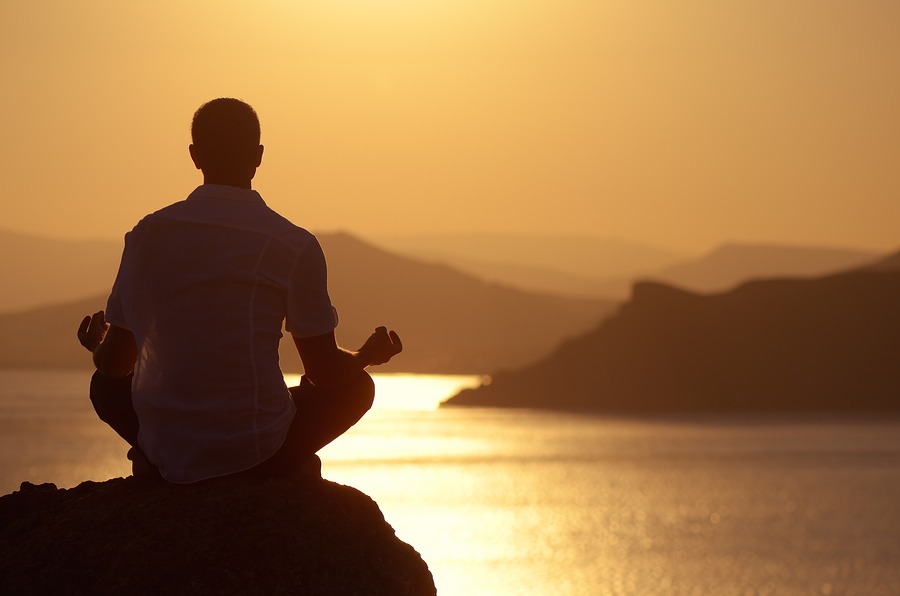 I love being lazy and relaxed but I am also a passionate and productive dude. It's the yin and yang.
But in a society where productivity is at the top of the list we need to be aware and careful that we don't live just productive lives. We need to leave more than enough room for the things that matter most.
When you let go of things you'll come to the essence of what is truly important. And the more you learn to let go the more you realize why and what that is.
Life becomes more joyful, appreciative, pleasant and a lot easier. Wonderful things will show up and happen just because you allow it to. Try it and experience it yourself.
Discover the amazing world in the art of letting go.
Here are the keys: Read More »
Photo by Bigstock photo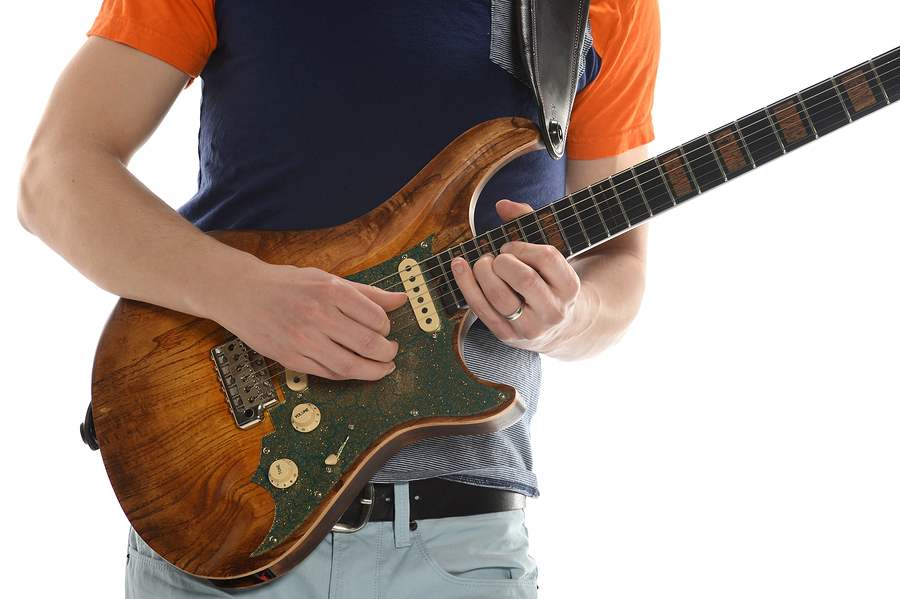 "In order to play fast you need to play slow." A saying that holds the keys to the Lamborghini, but has been quoted so many times by teachers and guitar heros that it almost seems it has lost its significance.
A lot of guitar players feel like it's a myth, some are not familiar with the saying and others easily ignore it.
They can hardly believe that it's true or don't think it's that important. But let me tell you, it is! It is that important.
I've been there and I've wasted my share of time. So memorize this phrase "In order to play fast you need to play slow." and apply it to every guitar workout. It will make all the difference in the world.
So why do you want to play fast in the first place? Maybe you just don't like the speed-ass shredders and monster lick killers that are racing the fretboard with 250 miles an hour. Well you don't have to! Because learning to play fast is not just about speed soloing, it's about developing dexterity.
Once you've increased your level of speed and learned to play faster your fingers will move a lot more smoothly across the fretboard. It's almost seems like your fingers have gotten little wings. And that's great for everything you play. No matter if you're into blues, jazz, classical, country or metal.
Playing slow will not only help you develop dexterity, but also to play correctly, clean and clear as you become faster. Playing guitar will become effortlessly.
Let's take a closer look: Read More »
Photo by Bigstock photo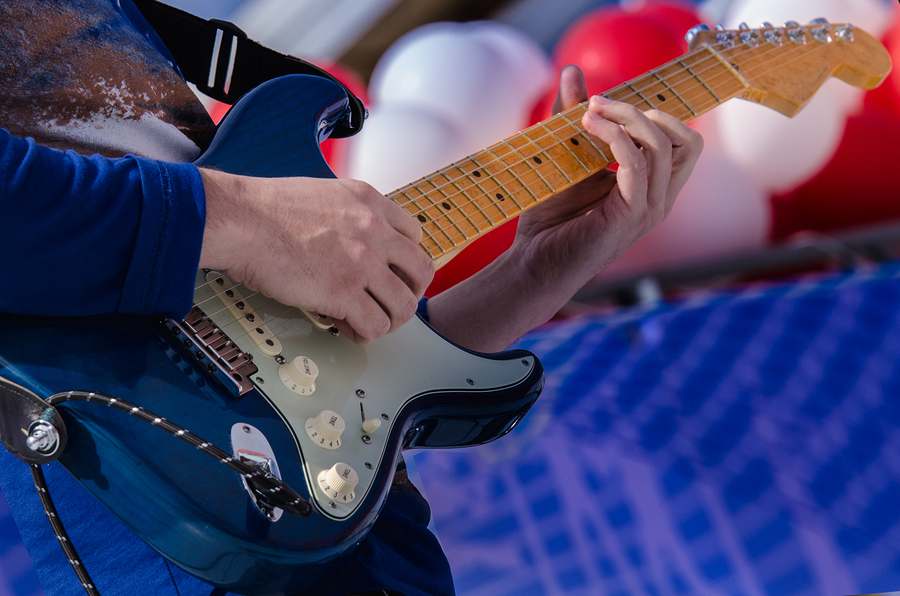 The harmonic minor scale is often used in neo-classical, gypsy and jazz music.
But also rock guitar players like to step outside of the pentatonic or minor scale now and then and add this kind of middle eastern sound to their solos to keep things interesting.
It really catches the ear of the listener because something different and exciting is happening. John Petrucci, Joe Satriani and Marty Friedman are good examples of guitar players who incorporate the harmonic minor tastefully into their solos.
If you're ready to add some cool flavor to play over a minor chord or dominant seventh chord then let's dive into it:
Formulas
The harmonic minor scale contains 7 notes. The scale formula = 1 2 b3 4 5 b6 7. So compared to the major scale (1 2 3 4 5 6 7) it's got a minor third and a minor sixth.
The harmonic minor scale and the natural minor scale (1 2 b3 4 5 b6 b7) are pretty much the same expect the harmonic minor has raised it's 7th by one semitone.
If you play an harmonic minor scale on a single string the pattern of whole and half steps are:
"whole, half, whole, whole, half, whole & a half, half".
(half step = 1 fret, whole step = 2 frets, whole & a half = 3 frets)
So the formula in semitones = 2 1 2 2 1 3 1
Here's how you play an A harmonic minor scale. The root note starting on the 6th string (Low E-string)


Here's the harmonic minor scale starting on the 5th string (A-string): D harmonic minor scale. Read More »
Photo by Bigstock photo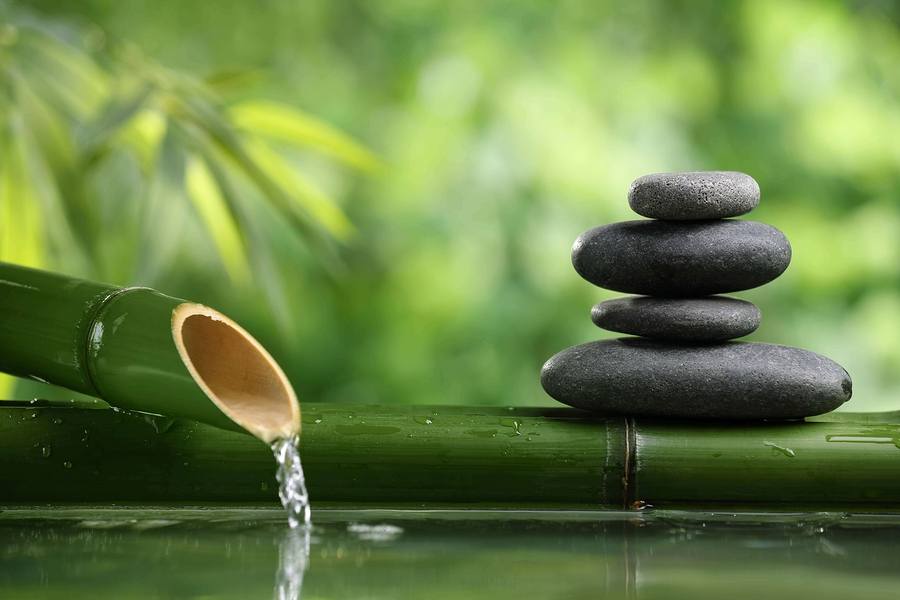 Most of us live busy lives and find it difficult to make time for the things we love most.
Because of work, commitments, obligations, bills to pay, raising children, etc, it feels like there's hardly any time left.
Were always in productivity mode and it's difficult to turn off that switch, because we programmed our subconscious to act that way over and over again.
We finish one thing and without thinking we go on to the next. Often doing things that seem important, but in scheme of things we will find that they lose their importance. We can choose to delay, eliminate and replace them for the really important things: The things you love most.
I love playing guitar, meditation, Yoga, running, reading and spending time with my wife and kids. I've come to realize I can do it all in calmness and serenity.
To change the behavior of productivity, to step outside the chaos, the business of being busy, to breath and enjoy what matters most to you, you need to create space, room and serenity in your life.
Here are the keys: Read More »
Photo by Bigstock photo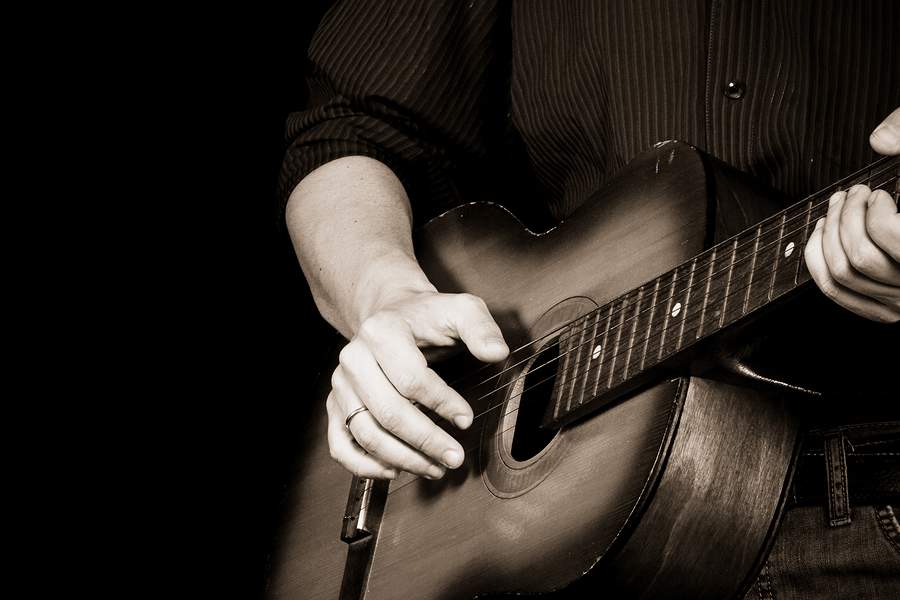 So you want to learn to play guitar huh? Or maybe you're having trouble finding which way to go next.
Well, this beginners path to learning guitar shows you where to start and how to continue on your journey.
The learning path to guitar playing will not be the same for everyone. It depends on what style or genre you want to learn and your ultimate goal.
Do you want to become a shredding guitar virtuoso or are you more a singer songwriter type? Do you want to become a solid blues guitar lead player or work your way to an acoustic fingerstyle wizz or a hybrid picking country cowboy?
Whatever your choice is, if you want to start learning popular music, folk music and work your way towards blues, rock, alternative, metal, country or jazz this beginners path is a good starting point.
You don't necessarily have to stick to the order of this list, there is more than one way to skin a cat. There are always side roads and other things you can learn besides this list. But this beginners path is a good indication to create the solid building blocks you need to becoming a pretty decent guitar player.
Somewhere down to road you got to choose which way to go next, but you'll figure out when the time is right.
Notes:
- If you want to learn to play classical guitar this is probably not the beginners path you want to follow.
- Take your time. Learn each aspect thoroughly. Even though learning basic chords and an easy song can be mastered in days, this path is not a plan for days or weeks but more for months, years and even a lifetime.
Don't forget: "It's about the journey, not about the destination." Read More »
Photo by Bigstock photo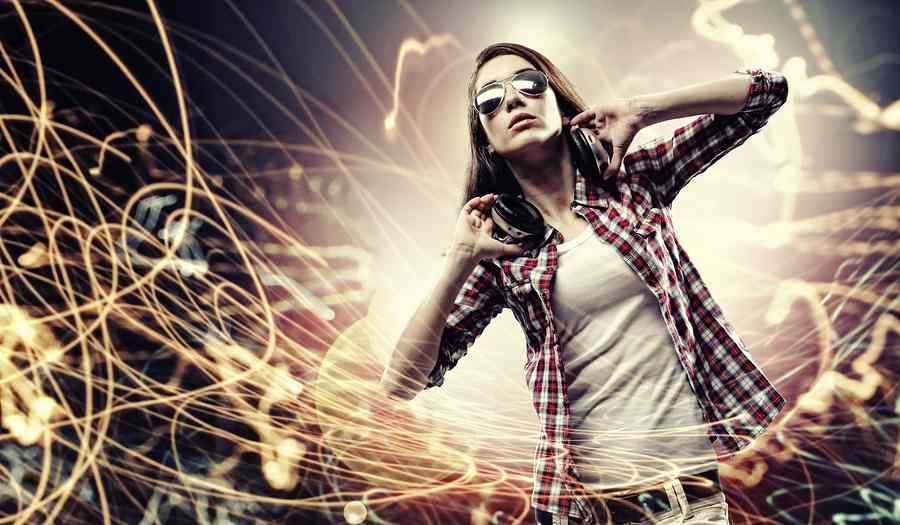 Developing your aural skills is one of the most important things when it comes to guitar playing. If not the most important thing.
It's something I still work on after all these years of playing. Each time I invest time into ear training it pays off big time.
The ability to identify chords, chord progressions, notes and melodies by ear or creating melodies from the mind and translating it to the fretboard is the greatest asset and resource a guitar player can have.
And to take it even one step further, combining good aural skills and knowledge of music theory will make you invincible. It's the ultimate combination and makes you a complete musician.
But today we focus solely on the quality of listening. There are many ways to improve your aural skills, but here is a list of the most essential ones:
1 Transcribe songs.
Figure out chords, chord progressions and solos by ear. Work out the pitches and rhythms of a song. Use software like Transcribe to slowdown, loop and change the pitch of the song to make transcribing easier. You can use Anytune to transcribe songs on your Ipad. Read More »