Bigstock photo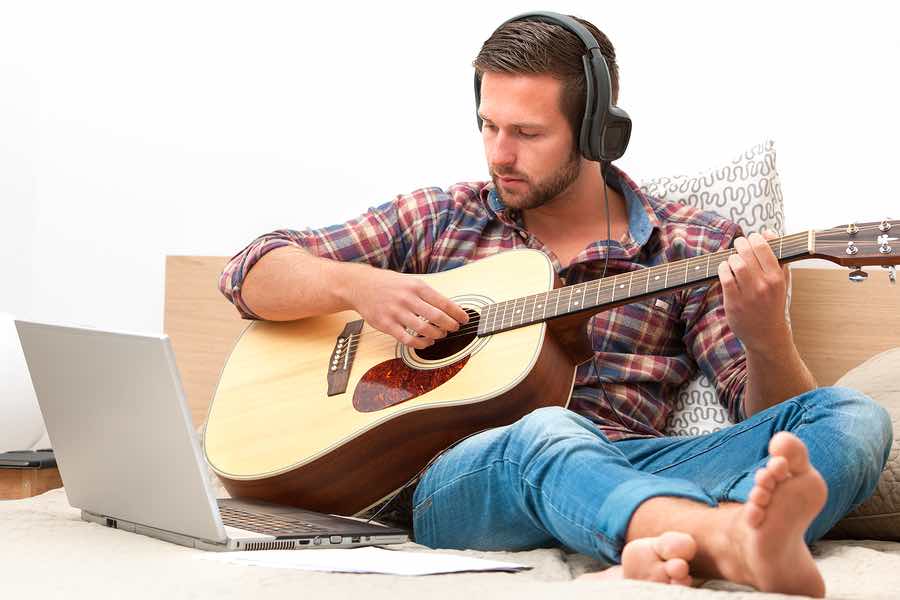 Tab (Tablature) or Tab notation is an easy way to read and notate guitar music.
It is commonly used for notating rock, blues, country and pop music. Whereas standard notation is more used for classical music, film scores and jazz music.
Tab is widely transcribed and used by guitar players on the internet but it also published in official guitar books (which is often more accurate).
It is especially designed for fretted stringed instruments like guitar and bass, while standard notation is arranged for all instruments. There are some pros and cons for each notation method.
When you're learning music from tabs you can not just plainly rely on the tab notation. You need to listen to the song first, because the tab doesn't indicate note lengths, pauses, rhythm and dynamics.
To know how long or loud each note is being played you need to use your ears and listen to the song. Train your ears because they are your most essential tools while reading and learning from tabs.
We focus here on Tab because of it's convenient pros. Tab is easy to read and it gives you the exact fret numbers and strings you need to play.Continue Reading