Photo by Bigstock photo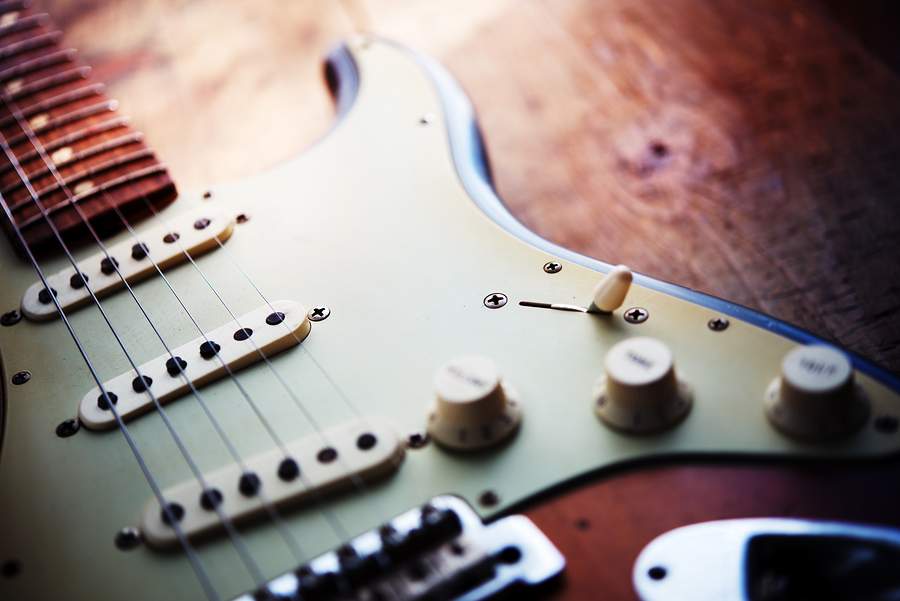 The standard minor pentatonic scale is normally played over 2 octaves and stays within one position.
If you have been playing and improvising with the minor pentatonic scale for some time it's likely that you want to break out of that one position and expand your reach on the fretboard.
You can use the minor pentatonic scale over 3 octaves for this purpose. It wil give you much more freedom and flexibility.
When you play "the pentatonic scale over 3 octaves" it means you actually play 3 pentatonic scales, one after another. Each pentatonic scale consisting of 5 notes per octave.
In the first example (the E minor pentatonic) you start on the E note, which is your root note (open low E-string). You play the first 5 notes of the scale and then arrive on the 6th note to land on the octave (7th fret A-string), which of course is also an E note. Then you play the next pentatonic scale starting from that 6th note, play the 5 notes of the pentatonic scale and arrive on the 11th note (9th fret G-string) to land on your second octave. Continue on the 11th note, play 5 notes up the scale and arrive on the 16th note for your 3rd octave.
So you can play each example as one long hell of a scale across the entire neck or treat them as 3 separate scales.
The numbers next to the notes on the staff above the tablature indicate the finger placement of your left hand (assuming you play right-handed). 1 = index finger, 2 = middle finger, 3 = ring finger, 4 = pinky.
The first example, the "E minor pentatonic over 3 octaves" is commonly used to take the standard pentatonic scale to the next step. It's also the most comfortable and easiest one to play. The other two (A minor and G minor) are a little bit more challenging but definitely worth the effort. Practice pays off!
Tip: Each scale can be played in different keys by moving the entire scale up or down the fretboard. If you want to move "the E minor pentatonic" up a half step to the key of F you need to move up the entire scale 1 fret higher. So the first 4 notes on the 6th string: "0 3 5 7" now become "1 4 6 8". Moving every note of that scale up a half step (1 fret) and you're playing F minor pentatonic. If you move up the scale a whole step (2 frets) you're playing F# minor pentatonic and so on.
Assignments:
– Play each 3 octave scale ascending and descending.
– Memorize how to play each 3 octave scale.
– Play the scales with a metronome. Start slow and gradually build up speed.
– Play the scales in different keys.
– Play the 3 smaller pentatonic scales that make up the big "3 octave scale" separately, from root to octave, ascending and descending.
Have a blast!Continue Reading