Bigstock photo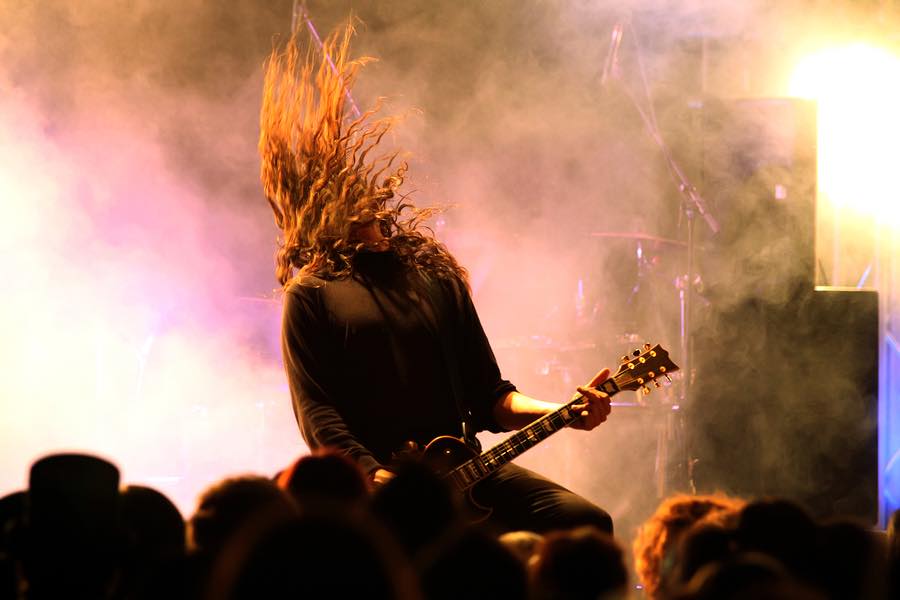 The first metal band I really digged was Iron Maiden. I guess I was about ten years old.
I loved their music instantly. What was there not to love? All the songs had catchy guitar riffs and Bruce Dickinson's voice was superb.
Years later when I went to high school I got to know some dudes that were into death metal. The genre was something I had to get accustomed to. To be honest, it really had to grow on me, but there was something that fascinated me and I was drawn to it.
The degree of loudness in the music was introduced to me backwards. Starting with Slayer and Obituary and followed by more popular bands like Metallica and Megadeth.
I got hooked and started listening to a lot of different metal bands and styles. I also started transcribing and playing a lot of metal on my guitar. My favorite metal bands became Sepultura, Death, Slayer, Pantera and of course Metallica and Megadeth.
I was hypnotized by Max Cavalera's (Sepultura) heavy and diverse rhythm guitar parts, Marty Friedman's (Megadeth) melodic speed soloing and Dimebag's (Pantera) crazy wild bombastic riffs. There was so much creativity going on in all of these guitar players. An endless source of inspiration. Continue Reading