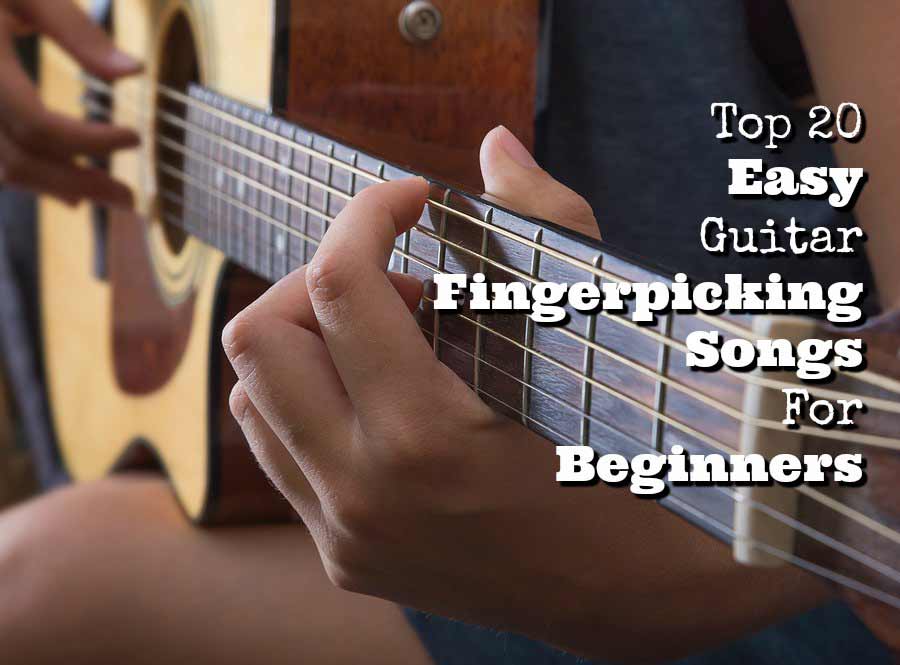 Fingerpicking also referred to as fingerstyle, is one of the many guitar techniques that is incredibly fun to learn. It's a technique where you pluck the strings directly with the fingertips, as apposed to strumming  where you move your fingers in a sweeping action across the strings to play some nice and easy guitar songs in a more rhythmic fashion.
Usually the fingerpicking pattern is also part of the intro of the song which makes the tune easy to recognise.
If you aren't familiar with fingerpicking yet, you should check out 16 Legendary Fingerpicking Patterns.
Today you can immerse yourself in 20 easy fingerpicking tunes that are all lovely to play. Some are real easy and other a bit more challenging depending on your skill level. I really tried to keep it at beginners level. Make sure you know how to play your basic chords before you dive into this.
Each song title contains a Youtube link. The "Tab" or "Video lesson" will show you how to play the song and "More Tabs" will show you the official transcribed tablature if you're ready for more tabs of the same artist.
Note: As an Amazon Associate I earn from qualifying purchases.
Enjoy!
1 – Everybody hurts – REM – Video lesson – Tabs –  More Tabs on Amazon
2 – Ain't no sunshine – Bill Withers – Video lesson – Tabs
3 – Hallelujah – Jeff Buckley / Leonard Cohen – Video lesson
4 – We're going to be friends – White stripes – Tabs