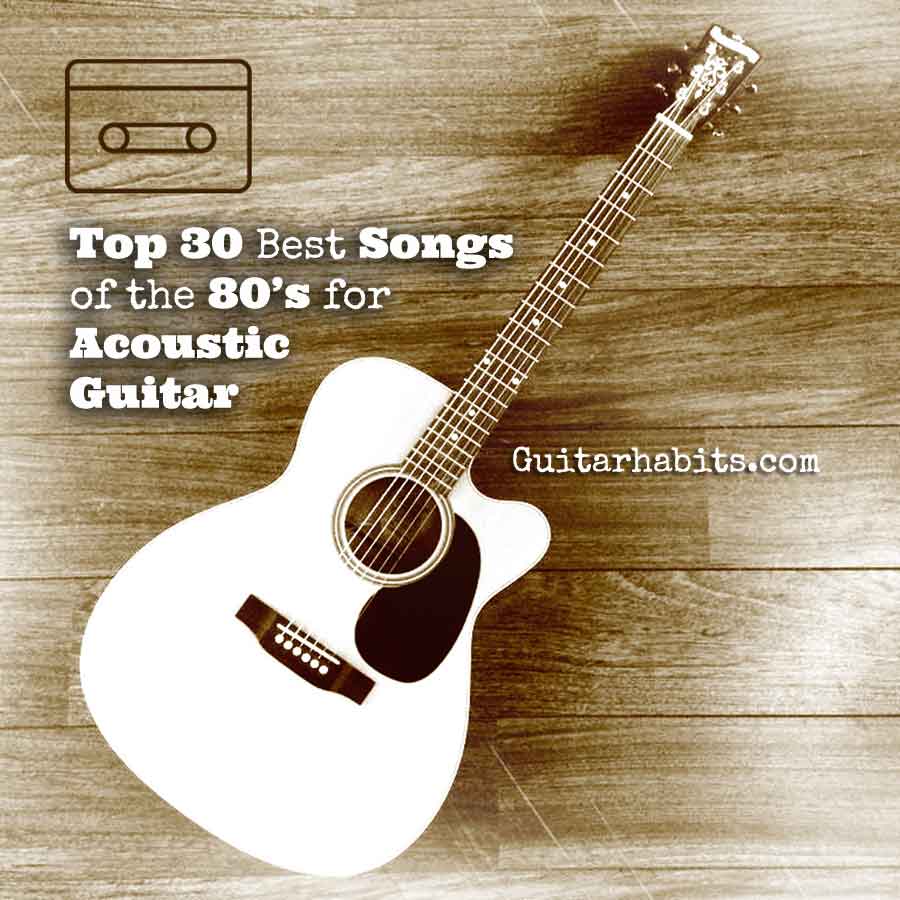 The 80s gave birth to a lot of legendary bands and artists. It was also the time MTV was launched (a real Music Television channel at that time ) and from that emerged MTV unplugged which gave artists a platform to turn their songs into acoustic diamonds.
MTV is not what it used to be anymore, but fortunately Youtube has become the new MTV and we can once again enjoy our favorite music in all it's creative diversity, plugged or unplugged.
Today we got a list with 30 pop songs of the 80's that are perfectly suited for the acoustic guitar. There are songs you might not have thought of before or didn't dare to try, that will turn into really great tunes when you play them on your steel string.
I searched high and low for beautiful acoustic versions of these songs from the artists themselves. I hope the arrangements and videos inspire you to pick up your guitar from the stand and light a new spark. 
You can click on the title of each song to hear the song on Youtube. Click on "Chords" for the chords & lyrics to the song.
Note: As an Amazon Associate I earn from qualifying purchases via amazon links.
Pick out one or two songs every day. Enjoy the pleasure of jamming along and working out these songs, adding your own personal touch.
Have a great one!
1 – Angel of harlem – U2 (1988) – Chords – More Chords on Amazon
2 – Free Falling – Tom Petty (1989) – Chords 
3 – Waiting on a friend – The Rolling Stones (1982) – Chords
4 – Every breath you take – The Police (1983) – Chords
5 – Wicked game – Chris Isaak (1989) – Chords
6 – Heaven – Bryan Adams (1983) – Chords
7 – Never Tear Us Apart – INXS (1988) – Chords 
8 – End of the Line – Traveling Wilburys (1988) – Chords
9 – Sweet dreams – Eurythmics (1983) – Chords
10 – Careless Whisper – George Michael (1984) – Chords