June 29, 2022 by Klaus Crow
The combination of playing chords and melody is a popular method to get a beautiful sound from your guitar. That's why I created a series of these chord melody tunes. This one is a really beauty with lots a different embellishments and guitar techniques.
How to Play Beautiful Chords and Melody
For this chord melody we start the song in Am. The chords for this tune are Am – G (add9) – F – D – Dsus2 – Dm – Gsus4 and C. For the right hand we use the picking technique, where you always play with your pick in the direction of the next following note (I explain this in the video lesson).
You can also play the tune using the fingerpicking method with the thumb for the Low E – A and D string, the index finger for the G-string, the middle finger for the B-string and the ring finger for the high e-string.
This is a beautiful chord melody to practice, memorize and keep practicing to become part of your guitar repertoire.
Enjoy to the fullest!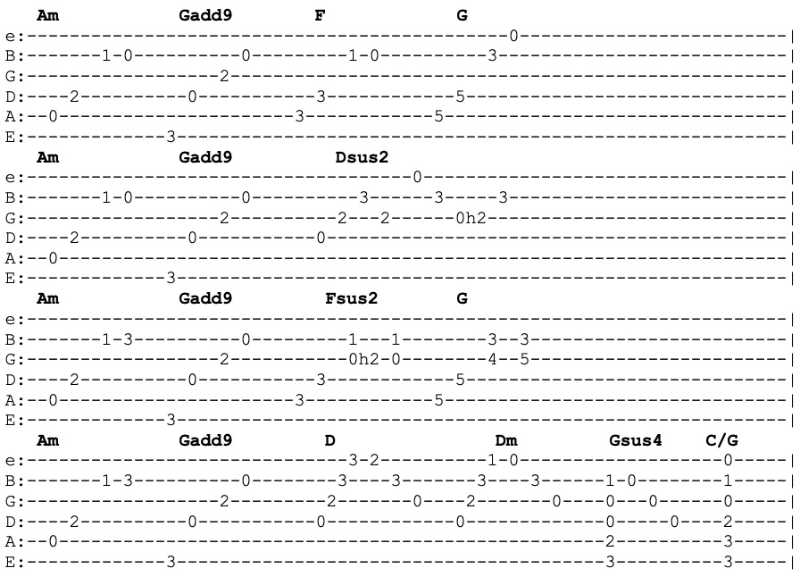 If you want more of this check out:
Mix Chords, Licks & Melody
Combine Chords and Melody | G – C – D |
Chord Melody Guitar | C – F – G – Am – Dm |