photo by Orin Zebest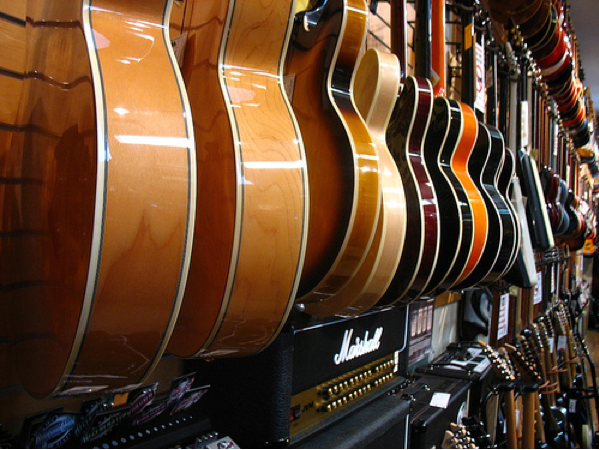 It took years for me to find out what guitar really suited my taste. It's a process that you go through. Your taste changes as you grow.
When I was young I mainly wanted to shred. My world was all about Joe Satriani, Steve Vai, Dime Bag Darrel and all the other Shred Gods.
Obviously I bought myself a Joe Satriani Ibanez signature guitar and a Frank Gambale Ibanez signature. I also got myself an Ovation semi acoustic guitar, which sounded great plugged in.
Now 20 years further down the road I am more into singer songwriters like Ryan Adams, Damien Rice, John Mayer, Jack Johnson to name a few. My guitars have also changed. When I'm into acoustic I play my Santa Cruz OMPW Model and when I want to play blues, jazz or rock I prefer my Epiphone Dot, Vintage Sunburst
, which I totally love.
It's difficult to choose the right guitar, because there are so many. Nowadays there are a lot of great guitars for beginners, but then again there's also a lot of crappy stuff as well. Before you go out and buy a guitar talk to fellow guitar players, your guitar teacher and people with experience. Take your time to listen and observe before you open your wallet.
To help you out on some key issues here are 12 tips on what guitar you should buy:Continue Reading