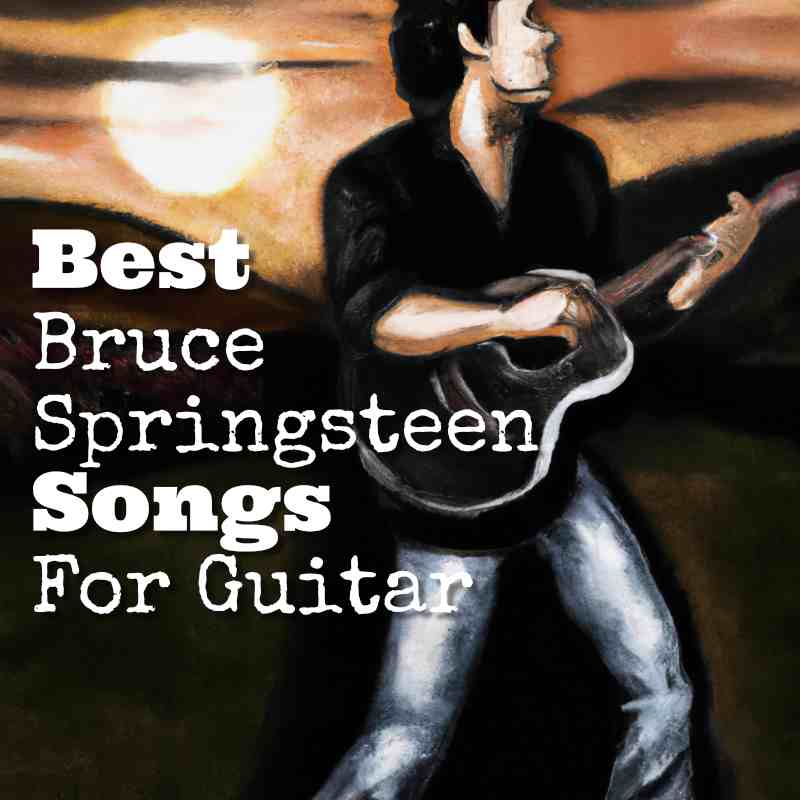 Welcome to the ultimate compilation of the "Top 20 Best Bruce Springsteen songs for Guitar" including Chords and Tabs! The legendary rock 'n' roll icon, has gifted us with an impressive catalog of music that showcases his remarkable songwriting and guitar work.
Whether you're a die-hard fan or new to his music, this list is designed to guide you through some of the most iconic songs.
Navigating the List:
To make the most of this list, start by listening to each song on the list, immersing yourself in the melodies, lyrics, and the guitar parts. Pay attention to the different techniques and styles Springsteen incorporates in his playing, from energetic rock riffs to soulful acoustic strumming.
Once you've familiarized yourself with the songs, it's time to make yourself a hot cappuccino or a hot cup of green tea, which both have real great health benefits in their own unique way :)
Now pick a few songs to practice. Choose songs that resonate with you personally or those you've always wanted to learn. Rather than attempting to tackle all 20 songs at once, select a handful that align with your skill level and interests. This approach allows you to focus your practice and truly master the songs you choose.
Have a blast!
Continue Reading