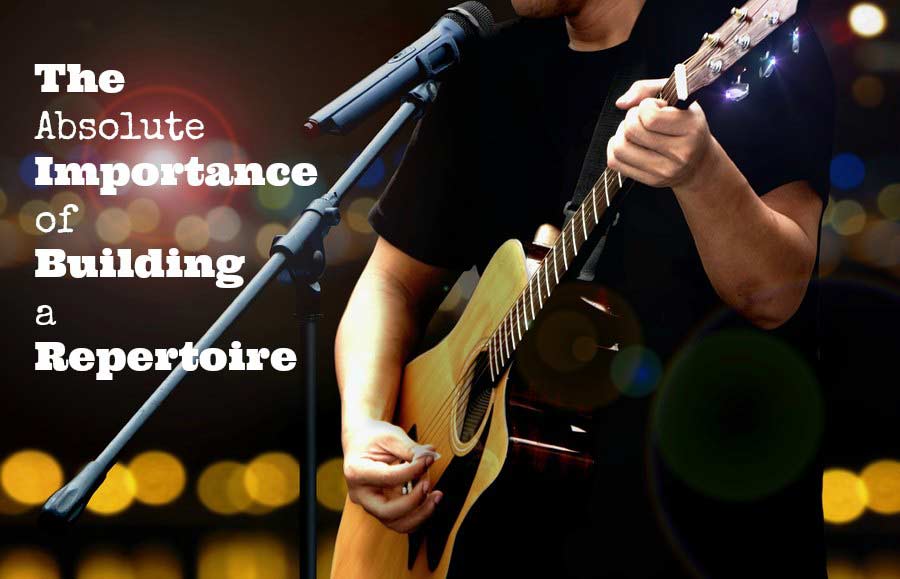 You've been a guitar player for several years. You've got some skills in your pocket. And then comes that moment (it always does), at home, at someone else's place, in a guitar shop, at a party, or some place where a guitar is spotted and someone knows you can play, and the inevitable question pops up: "Hey can you play something for us?".
A lot of guitar players will scratch their heads and say "Uhh, No I don't think so." or "Well, maybe another time" because they don't know what to play and their obviously not prepared. Deep inside, they're disappointed, they missed an opportunity and wished they could've come up with something cool to play with conviction and confidence. Wow, that would've been awesome!
Well for those who can relate to this. It's time to change this. Let's get ready and prepared. This is going to be a fun and exciting journey.
Building a repertoire does not only come in handy when you're in the company of people who love to hear you play. The benefits are manifold.
Let's dive in!
Continue Reading