Last Updated on March 28, 2021 by Klaus Crow
Photo by Bigstock photo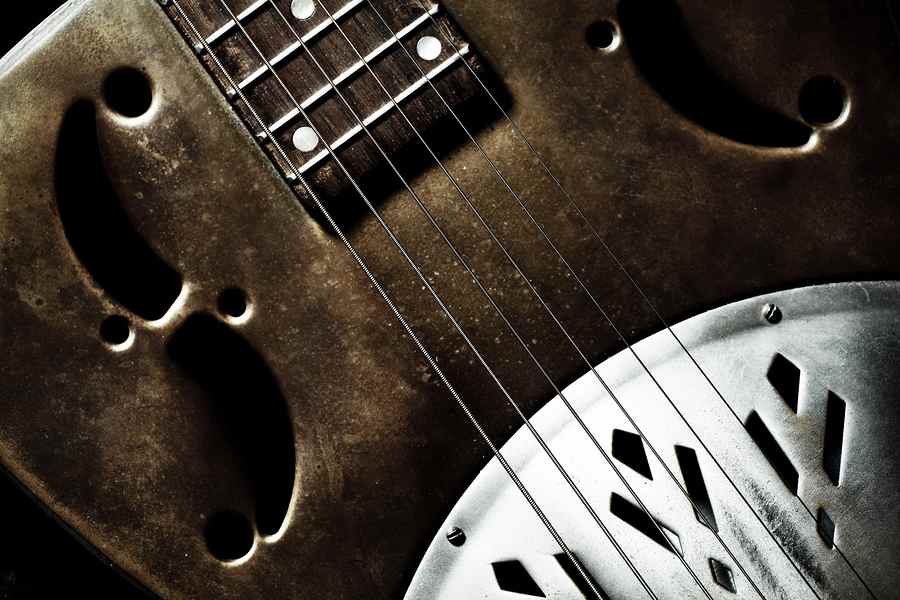 My oldest brother introduced me to the music of Stevie Ray Vaughan, Eric Clapton and The Rolling Stones when I was about 8 or 9 years old. I was hooked instantly. I soon took up the guitar and started taking lessons.
Although I was happy in the beginning playing and singing songs by Bob Dylan, John Mellencamp, The Beatles and Springsteen, what I really wanted was to learn those beautiful bluesy solos that came from Stevie's fingers and strings. It took another couple of years before I found the right teacher to teach me those skills. The blues has always been a major influence on my playing ever since.
Whatever you're playing, whether it's country, folk, alternative, rock, pop music or jazz it's always great to combine these and other styles with blues elements or to lean on your blues vocabulary and skills whenever you need it.
There's also something about the pentatonic / blues scale that no other scale has in store. It's that raw, crying, heart aching, but also earthy, soulful, honest sound that really comes alive through playing the blues.
Now if that hasn't convinced you to pick up your guitar and dive into the world of blues, you might want to know what reasons are so important that you do so.
Check it out:
1 – Roots From the Blues
A lot of music and early music is derived from the blues. So when you're learning new songs you'll occasionally hit upon blues basics and techniques that you will find in many other songs as well.
One of the early blues guitar players was Robert Johnson (1911-1938). He was a major influence for a lot of later famous guitar players and musicians like Jimi Hendrix, Keith Richards (Rolling Stones), Eric Clapton, Bob Dylan and others. The next generation musicians where influenced by the latter.
2 – Blues in Country Music
Early country musicians including Hank Williams and Johnny Cash were also influenced by the blues and a lot of their music contained blues elements. The blues influence continued to stay and still shines in modern country music today. Country has in turn also interwoven with blues music as well.
3 – From Blues to Rock n Roll
The blues also gave birth to Rock and roll. Early rock n roll became huge because of artists like Elvis Presley, Jerry Lee Lewis and Little Richard. Later Rock n roll bands like Rolling stones and Led Zeppelin were directly influenced by blues. The Beatles and others were indirectly influenced by blues through rock n roll music.
4 – Pop and Rock Music
A lot of nowadays pop and rock music is also influenced by blues or contains blues elements. Just take a listen to artist like John Mayer, Adele, Katie Melua, Jack Johnson, The Black Keys, Amy Winehouse, Christina Aguilera, Ben Harper and the list goes on and on.
5 – 12 Bar Blues
The 12 Bar Blues is a I-IV-V blues chord progression that is used in almost every blues song but also in many other styles of music. "Me and the Devil Blues" by Robert Johnson and "Blues Before Sunrise" by Eric Clapton are good examples, but the 12 bar blues was also widely used in rock n roll music like Elvis Presley's "Hound dog". In jazz you can find it in Charlie Parker's "Now's the time" – and even in pop music like "Mercy" by Duffy. In other words it's one of the most popular chord progressions in popular music.
6 – Pentatonic / Blues Scale
This is one of the most important scales in western music. Once you master the pentatonic / blues scale inside out you are able to apply it to many genres like rock, metal, pop, country, jazz, etc. Most of the the solos you hear in rock, country and heavy metal are all based on the pentatonic scale.
The pentatonic scale is also the most easy scale to learn.
7 – Blues Legends
These blues guitar players are enough reason wanting to learn the blues: Robert Johnson, BB King, Albert King, Freddie King, T-Bone Walker and the later generation of awesome blues players like Stevie Ray Vaughan, Robben Ford, Joe Bonamassa and Matt Schofield to name just a few.
8 – Last but Not Least
Apart from the fact that the blues is interwoven into a lot of western music and really important to add to your guitar playing skills, it's also incredibly fun to play and makes you look cool as a guitar player which is certainly not to be taken lightly.
May the blues be with you!